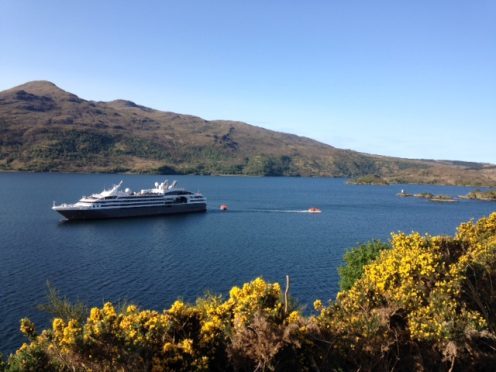 A huge cruise yacht was anchored off Kyle yesterday, raising hopes that increased marine tourism could provide a much-needed economic boost for the area.
The 466ft Le Boréal, which carries up to 264 passengers and 139 crew members, dropped anchor off Murchison's Monument yesterday morning.
And the passengers were ferried ashore by tender, landing at the pontoons owned by Kyle and Lochalsh Community Trust.
Trust chairman Brian Easter explained that it took over the pontoons in 2014 and made them larger when they went back in the water last year.
And he said they were delighted to see the five-star, 132-cabin cruiser arrive.
He said: "Anything that boosts the businesses in the area can only be a good thing, although they didn't spend much time in Kyle."
Mr Easter, who is also secretary of Kyle Community Council, explained that the passengers came ashore and were put straight on coaches to take them on sightseeing tours to Eilean Donan Castle at Dornie.
But he said many stopped off for ice creams and other food and drink at the "wee shop" on the ferry slipway.
He said the trust had made the pontoons bigger and refurbished and improved the toilet block, replacing two showers with four and adding a launderette.
The project, which cost a total of around £175,000, was funded by the European Fisheries Fund and the Community Challenge Fund.
Wifi is now available at the pontoons and the trust is hoping to be able to provide electricity soon.
Mr Easter said: "We are trying to develop the pontoon site to attract more yachts to the area."
He added that anybody using the pontoons had to pay the trust so the visit from Le Boréal had helped to swell its coffers.
He said: "The more boats that come in the happier we are.
"We are a charitable group so the money goes back into the community."
A spokeswoman for Ponant Yacht Cruises and Expeditions, which owns Le Boréal, said the mega-yacht had been privately chartered by an American company for this trip.
She said: "We cruise around the world to places that larger ships can't reach and we do it all with French flair and, of course, outstanding cuisine."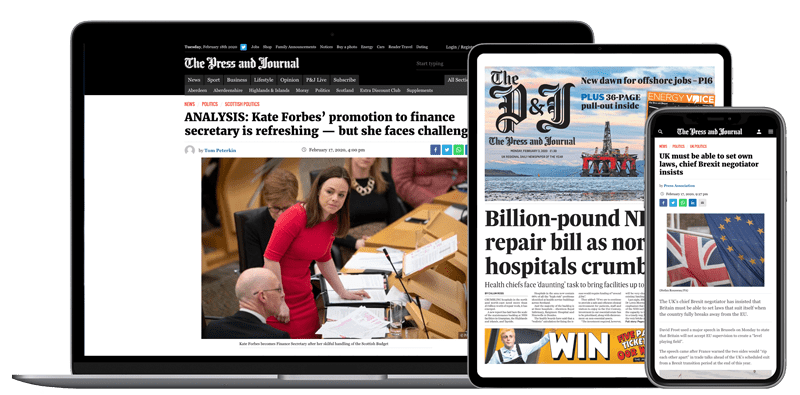 Help support quality local journalism … become a digital subscriber to The Press and Journal
For as little as £5.99 a month you can access all of our content, including Premium articles.
Subscribe