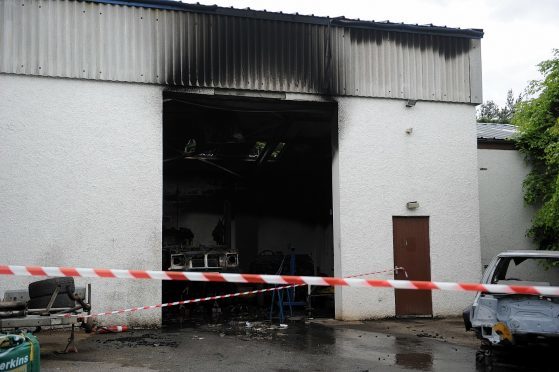 The owner of a classic car garage in the Highlands has spoken of his day of "drama" after an old ambulance he was working on caught fire.
Jonathan Ogilvy, who owns Ogilvy Car Restorations in Grantown-on-Spey, was welding the vehicle when the blaze erupted shortly after 2pm on Saturday.
Twelve firefighters from Grantown, Aviemore, and Nairn spent more than an hour at the garage in the Woodlands Industrial Estate while they got the fire under control.
Mr Ogilvy told the Press and Journal last night it had been an emotional experience, and was thankful there was no major damage or serious injuries.
He said: "It was a bit of drama, that's for sure.
"I was welding on a motor home, and ex-Ford ambulance we have had for about 16 years. I was doing some MOT work to get it back on the road.
"I had finished, everything was okay, and I turned around and it had actually caught fire in a different area to where I was working.
"I've been doing this job for 25 years, I had the fire extinguisher at hand, but I was still caught out. I feel a bit emotional about it now."
The fire was contained to the extension where he was working, and the damage was restricted to the old ambulance and the roof of the workshop.
The only injury was a blister to Mr Ogilvy's hand, which he sustained while trying to extinguish the fire.
He thanked the fire service and local community for rallying round following the blaze and added it was now "business as usual" for the garage.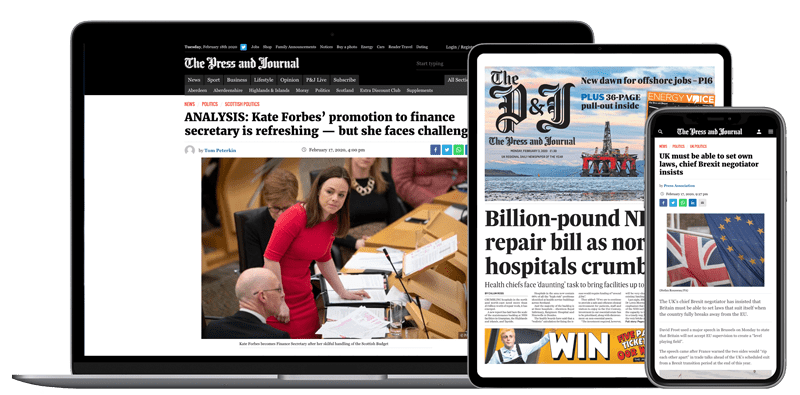 Help support quality local journalism … become a digital subscriber to The Press and Journal
For as little as £5.99 a month you can access all of our content, including Premium articles.
Subscribe