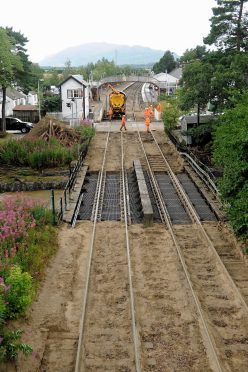 A new scheme designed to finally cut the risk of flooding in a Highland town could be given the go-ahead this week.
Kingussie has suffered regular flooding in recent years, with bridges being brought down and the Inverness to Perth rail line hit by a deluge in August 2014, along with the nearby high school and gold course.
A proposed new £275,000 scheme on the Pitmain Estate, two miles to the north of the town, has been hailed as a potential solution.
It would see water from the Allt Mhor watercourse being redirected into Loch Gynack via a new channel.
The Allt Mhor is a tributary of the Gynack Burn, which flows through the town and was responsible for the 2014 flood, as well as other major floods, notably in 2006, 1990 and 1989.
The proposed scheme will go before a Cairngorms National Park planning committee on Friday in Ballater, with a recommendation that it is approved.
The planning application has been lodged by Pitmain Estate, which suffered significant damage in the 2014 flood.
A derelict scheme already exists on the Allt Mhor, including a sluiced inlet and channel to Loch Gynack.
It is believed that this previous scheme was built for power generation due to its small scale.
The developer believes that the new project would reduce water reaching Kingussie by about 30% at times of peak flooding.
The scheme has received backing from the Scottish Environmental Protection Agency and Highland Council's flood risk management team which believes that there would be "a significant reduction" in flood risk for Kingussie.
Ailsa Schofield, chairwoman of Kingussie Community Council, said the body was "fully supportive" of the plans, which it believes "will provide significant alleviation of flooding in the town".
National park planning officer Matthew Taylor has recommended approval for the scheme.
He said that while the development will "undoubtedly introduce artificial structures" to the area, it could be managed to "complement the immediate landscape setting and habitat provision".
He added: "The development is welcomed as a positive step towards reducing the flood risk to Kingussie, with a lesser secondary benefit of maintaining flows to a local hydro power scheme."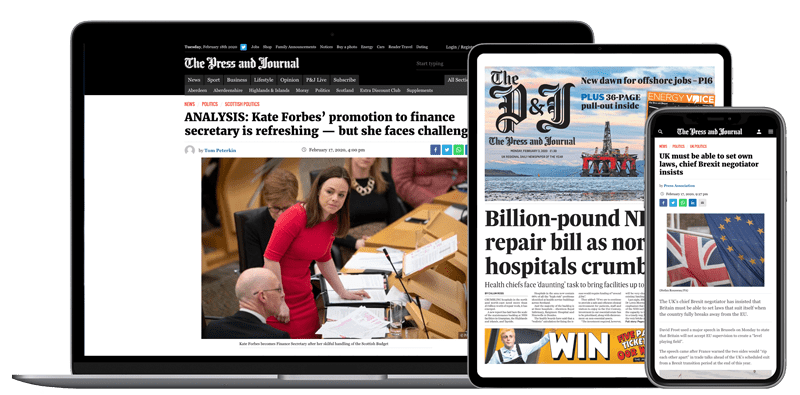 Help support quality local journalism … become a digital subscriber to The Press and Journal
For as little as £5.99 a month you can access all of our content, including Premium articles.
Subscribe