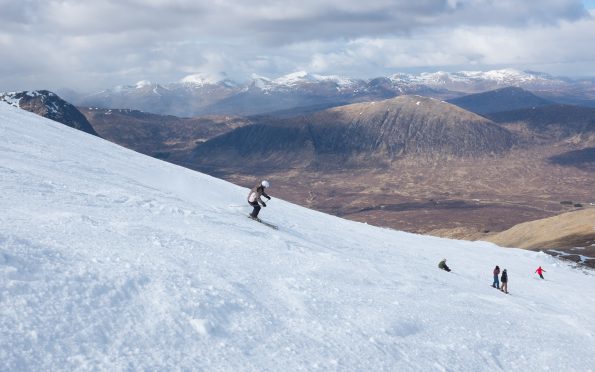 More than 200,000 visits by skiers and snowboarders to Scotland's five mountain ski resorts generated almost £21million for the Scottish economy during the past season.
A late start to the season meant numbers were down on 2014-15.
However, Ski-Scotland, the marketing partnership that promotes snowsports in Scotland, said they were better than expected.
Final figures, published yesterday , showed a total of 207,770 skier days – individual visits – for the season, which ended in early May.
The almost £21million which skiers and snowboarders generated for the Scottish economy did not only benefit the resorts, but provided a boost for local businesses, including accommodation providers, restaurants, shops and filling stations.
It is estimated that £16.8million was spent in these local businesses, with a further £4.1million going to the main ski resorts.
These were CairnGorm Mountain near Aviemore, Glencoe Mountain Resort between Tyndrum and Ballachulish, Nevis Range near Fort William, Glenshee Ski Centre between Blairgowrie and Braemar and The Lecht Ski Centre between Strathdon and Tomintoul.
Ski-Scotland chairwoman Heather Negus said: "We are delighted with these figures.
"Although they are lower than last season, they are much better than anticipated, given the late start to the season.
"This year, the season did not start until mid-January, as opposed to last winter, when our first ski areas were open by mid-December."
The five resorts operated for a total of 404 days during the past season, whereas the previous two seasons allowed operations on 463 and 441 days respectively.
Ms Negus added that fewer days were lost to storm conditions this year, but the late start had a significant impact.
She explained: "Most snowsports countries around the world find that skiers and snowboarders are always raring to go at the start of the season and interest dies off after Easter when there are warmer temperatures in the valleys and at sea level.
"Scotland is no different – everyone wants to come as soon as there's enough snow for sliding fun and that's when the weather tends to be least predictable."
She added that, although the season was short, the average number of skiers every day across the resorts was up, with 514 per day in 2016 compared to 497 for the 2014-15 season.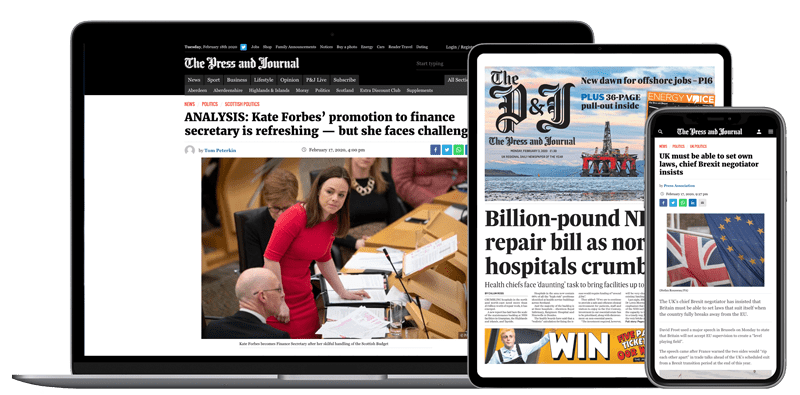 Help support quality local journalism … become a digital subscriber to The Press and Journal
For as little as £5.99 a month you can access all of our content, including Premium articles.
Subscribe