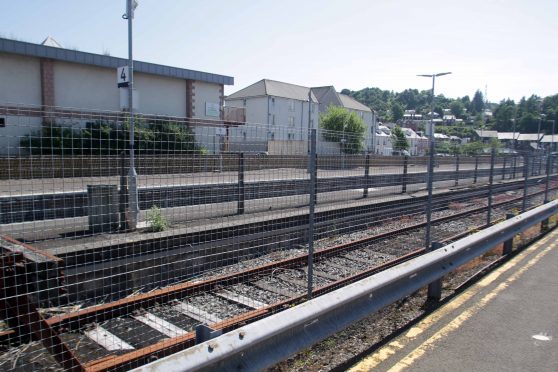 Transport chiefs have unveiled plans to transform Oban's rail station – because they claim it looks more like "a place of incarceration" than the gateway to a popular seaside town.
Frank Roach, manager at regional transport body Hitrans, made the remarks as he revealed plans to redesign the whole of the town's bustling Railway Pier – where the station, ferry terminal and restaurants sit next to buses and taxis at Station Square.
The pier will only get busier with the introduction of Road Equivalent Tariff, bringing double the amount of ferry sailings to Mull, while there are also plans for regular sleeper trains from London to call at the station.
Giving a presentation to Argyll and Bute Council's Oban Lorn and the Isles area committee, Mr Roach said: "We are trying to recreate what used to be in Oban, a transport building that is a focal point of the seafront."
Speaking about the former station, a listed building which was demolished in the 1980s, he said: "It harks back to a golden era of rail travel and rail to ferry interchange."
Mr Roach continued: "What is there at the moment isn't fit for purpose for the existing traffic, let alone the various changes there are going to be in the next couple of years.
"With the mesh fencing it isn't very welcoming. It does not give an impression of having arrived in a town as lovely as Oban.
"The general layout looks like a penitentiary. It is like a place of incarceration rather than a wonderful seaside location."
Now a 3D scan of the entire Railway Pier has been completed by Professor Richard Laing of Robert Gordon University so that architects can draw up plans for its redesign.
Mr Roach said: "There is conflict between pedestrians, people who want to hang about there, people needing to walk to the ferry terminal and people driving in.
"The car parking situation down on the pier is pretty appalling. There is a lot of staff parking in prime positions. It is a waste of valuable location, you should not park cars in an area of great retail value."
Ideas to improve the interchange between the station and ferry terminal will be drawn up, with plans for a waiting room at the station.
Talks have started between Hitrans and Network Rail, Abellio Scotrail and CMAL.
Mr Roach said: "We will try to build the case for investment through the Scottish Stations Fund – a £32million pot of Scottish Government funding."
Proposals for consideration by the public are expected to be prepared by Autumn.
A Network Rail spokesman said: "We are aware of the aspirations for Oban and are always willing to discuss potential plans to enhance the network."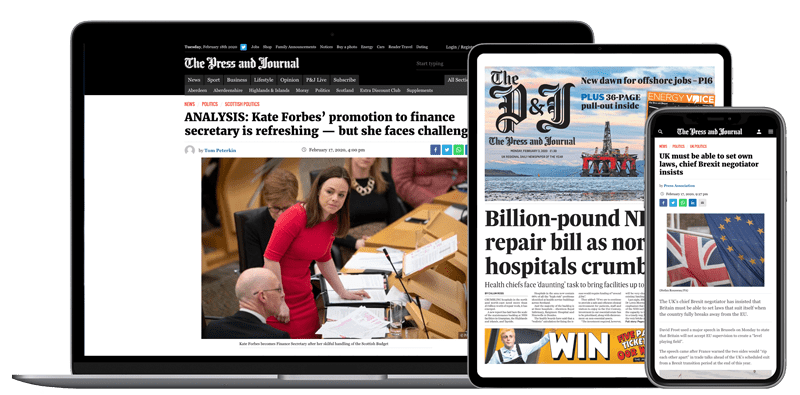 Help support quality local journalism … become a digital subscriber to The Press and Journal
For as little as £5.99 a month you can access all of our content, including Premium articles.
Subscribe