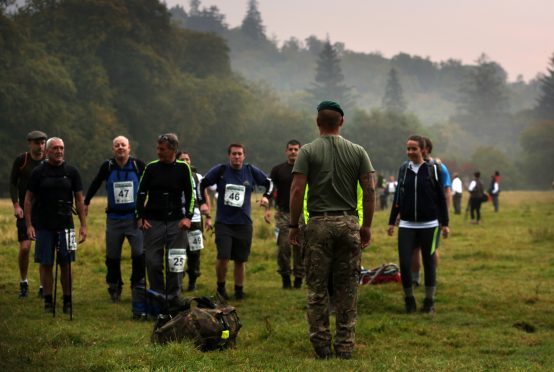 Former Royal Marine JJ Chalmers, who survived a bomb blast in Afghanistan, is calling for participants to sign up for the world's first Commando Games to be held in the Highlands in September.
The Invictus Games champion and TV presenter has also paid tribute to his father, former Moderator of the Church of Scotland the Rev John Chalmers, who he says played a major role in motivating him after the horrific incident that claimed the lives of two of his colleagues.
The event will take place in the remote and unforgiving terrain around Achnacarry House and Spean Bridge – often referred to as "Commando Country" for the role it played in training the military elite during World War II.
Some of the country's toughest troops were put through gruelling training in the area to prepare them for active service.
And civilians will get the chance to be a Commando for a day and to try their hand at a replica of an authentic Commando endurance course, yomps, mud runs and death slides on September 10 and 11.
Mr Chalmers said: "My father played a huge role in motivating me and making me believe I could still compete in physical challenges like the Commando Games.
"I know from speaking to other injured veterans that their fathers and other family members have done the same for them.
"Without their encouragement, recovery may have been a much bleaker journey."
He added that this was the reason he was calling for people to sign up to one of the Commando Games challenges with their father, families, on their own or as part of a team.
Mr Chalmers said: "It is a great way to honour the most amazing men in your lives and all those who have supported their sons or daughters in the armed forces when they need it most."
The event is being organised by Commando Spirit, which has raised almost £1million to support Commandos and their families.
Anyone wishing to register can do so at commandospirit.instapage.com or www.commandospirit.com