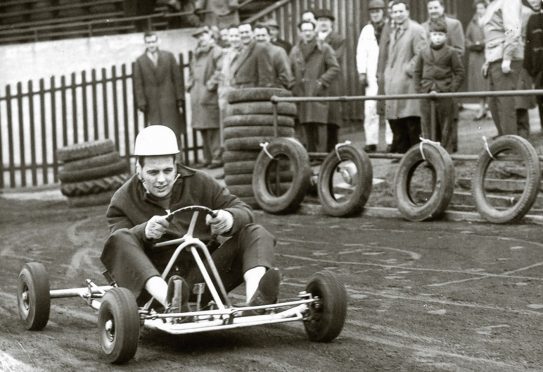 Go-karting will shortly return to Aviemore – 12 years after a popular track was scrapped due to major redevelopment in the resort.
The couple behind the venture got their permit yesterday from Highland Council's licensing committee and expect to reopen for business in early July.
Colin and Dorothy Bain and their daughter Samantha, who owned the original facility in Aviemore Centre between 1991 and 2004, are promising a track more than twice the size of the previous venue, stretching to almost 550 yards (500 metres) and with far faster karts.
Celebrating the granting of the licence, Mr Bain said: "I've been off doing other things but I've always to return to this because it was always a great attraction.
"We had tried various other sites before settling on the one we've got at Granish.
"There's been tremendous support for this. Everybody's really looking forward to it because people fondly remember Aviemore kart racing."
The fresh track is laid. The last tar went down last week.
It is expected to operate year round, opening between 10am and 9pm or 10pm in the peak summer months.