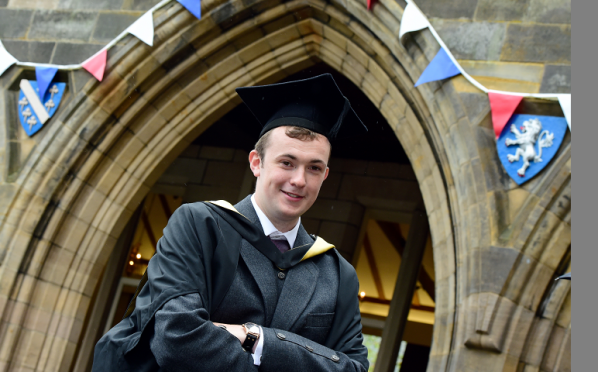 It used to be the case that students could enjoy a holiday after securing their degree.
But there will be no vacation for one Highland graduate, who is enjoying his last few days of freedom before starting a full-time job on Monday morning.
Cameron McHardy from Dingwall yesterday collected his Masters in Electrical and Mechanical Engineering and is now excited to be starting employment with SSE next week.
After five years at university, Mr Hardy said it was time for him to "start the next chapter" of his life and the 22-year-old added: "I'm going in to start work in Inverness on Monday and it's really what I want to do.
"I've been at university for five years, so I do feel ready to get going in the world of work now and stop being a student.
"It has been an incredible few years, but I am ready to start the next chapter of my life now.
"After being this long at university, I have definitely grown up through the experience and it has prepared me well."
Mr McHardy wasn't the first member of his family to graduate from Aberdeen University.
His sister is an alumni as well of two of his cousins, one of which graduated on Monday morning.
He said: "My sister and both my cousins came here and they had all loved it, so I definitely wanted to do the same.
"My cousin actually gradated on Monday, so there has been plenty of my family here this week, I am just glad we both managed a day when the rain wasn't so bad.
"It has been really nice going through the same university as my sister though, and not too competitive as we have both come out of university with the same degree.
"My experience at Aberdeen has been fantastic and getting a degree is really a milestone for me and something I am sure I will always remember."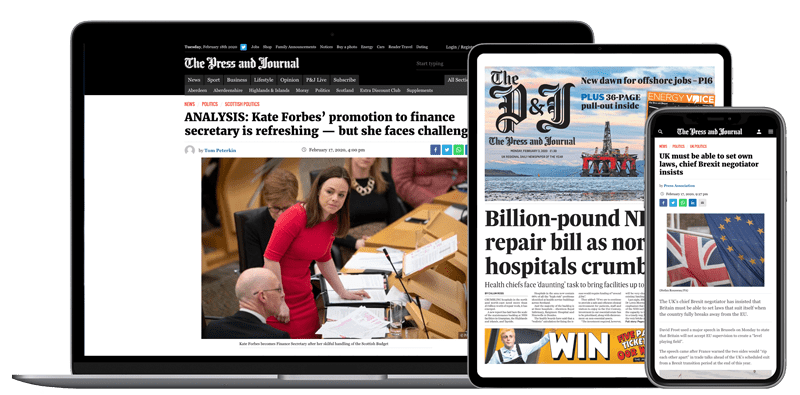 Help support quality local journalism … become a digital subscriber to The Press and Journal
For as little as £5.99 a month you can access all of our content, including Premium articles.
Subscribe