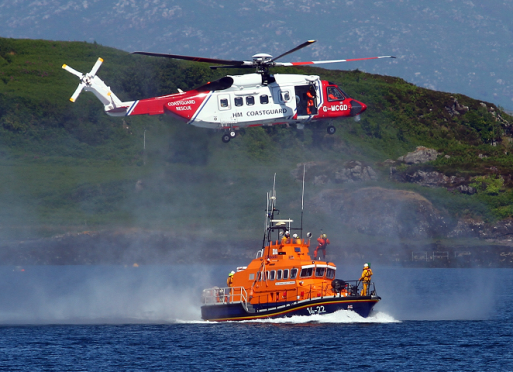 Two lifeboatmen needed rescuing themselves after being thrown into the sea while towing a stricken yacht off Orkney.
One of them needed hospital treatment after being airlifted by a Coastguard rescue helicopter.
The Wick-registered Globelle had hit problems northwest of the island of Eday. It radioed for help at 4.26pm on Sunday.
Kirkwall lifeboat was tasked to assist the small yacht drifting in worsening conditions in a force 6 gale.
It was launched at 4.40pm with the yacht in distress in the Fersness (CORRECT) Bay area with her full rigging up but jammed in the wind, which meant she could not manoeuvre safely.
The lifeboat, with coxswain Dupre Strutt and six other volunteers aboard, found the yacht with sails flapping and the its crew of two unable to control or recover them.
The lifeboat's inflatable Y-boat was launched with two crew, one of whom was put aboard the yacht to assist the exhausted yachtsmen.
A tow line was connected at 5.38pm and the Y-boat was recovered to the lifeboat 30 minutes later.
Kirkwall lifeboat spokesman Graeme Smith said: "During the passage back to Kirkwall the wind increased and the yacht's rigging started flapping in the wind again and this made the tow difficult.
"The Y-boat was launched again to put another RNLI crewman aboard to assist. This was completed safely but as the it was returning to the lifeboat it capsized in the rough seas, throwing the RNLI crewman into the water. The crewman was recovered by the lifeboat within five minutes and given first aid aboard."
As a precaution, the RNLI crewman was airlifted and flown to hospital in Lerwick for a check-up. He was kept in overnight and discharged yesterday morning.
Stromness lifeboat had also been launched and escorted the Kirkwall lifeboat and the yacht from the Foot of Shapinsay to Kirkwall marina, assisting with shortening the tow and taking the casualty alongside at 11.15pm.
The Sumburgh-based Coastguard search and rescue helicopter flew the injured lifeboatman north to Shetland for a medical check-up after it was learned that the Balfour Hospital in Kirkwall was too busy at the time.
The injured man was instead taken to the Gilbert Bain Hospital in Lerwick.
Speaking last night, RNLI crewman David Bowdler said: "From what I've heard he was back and in the lifeboat station, no problem at all."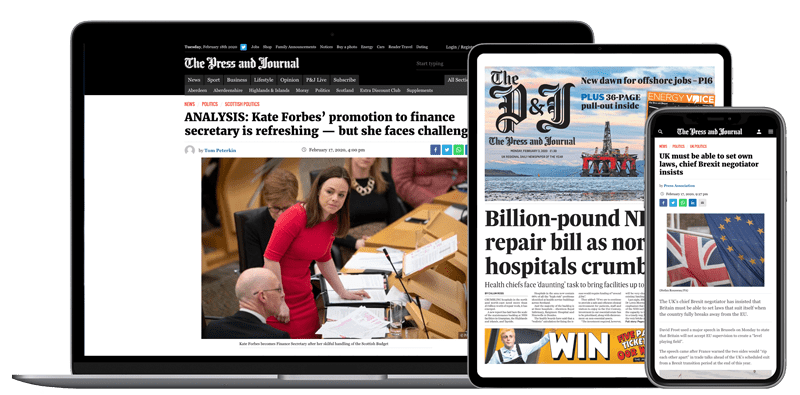 Help support quality local journalism … become a digital subscriber to The Press and Journal
For as little as £5.99 a month you can access all of our content, including Premium articles.
Subscribe