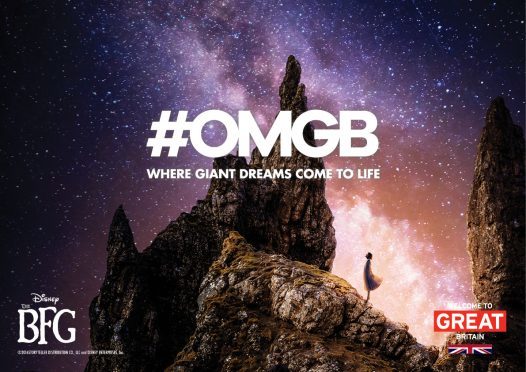 Skye is be used as part of a major push to attract visitors to the UK after it was used as a filming location for an upcoming Steven Spielberg blockbuster.
The island will be featured in a new campaign run by VisitBritain.
It follows the filming of the Roald Dahl adaptation The BFG amid the dramatic scenery of Skye.
Visit Britain's Where Giant Dreams Come to Live campaign features the island along with other landmarks including the Angel of the North and Big Ben.
It means Skye will be showcased around the world over the next weeks during the £350,000 campaign, which will mostly be run through social media and online.
VisitBritain chief executive Sally Balcombe said: "Our collaboration with Disney on The BFG is a fantastic opportunity to promote to a global audience of millions an unexpected side of amazing, family-friendly moments that can only be experienced in Britain.
"By inspiring people to come and experience the best of giant Britain we can drive growth from tourism and its economic benefits across all our nations and regions."
Ms Balcombe said that the link between tourism and film – 'set-jetting' – was "a potent one" with recent films delivering a real increase in visitor numbers.
Last year set a record for inbound tourism to Britain on visits and spend with 36.1 million visits, 5% up on 2014, and spending up 1% to £22.1 billion.
The film coincides with the 100th year since Roald Dahl's birth and will be released in the UK last month.
It stars Oscar-winning actor Mark Rylance as the eponymous giant.
As well as locations on Skye, director Mr Spielberg also filmed scenes at Blenheim Palace in London and Bamburgh beach in Northumberland.
Skye has been regularly featured as a filming location in the past few years with several big stars travelling to the islands.
Last year's big screen adaptation of Macbeth starring Michael Fassbender and Marion Cottillard was filmed on Skye, as was Stardust with Robert De Niro and Michelle Pfeiffer.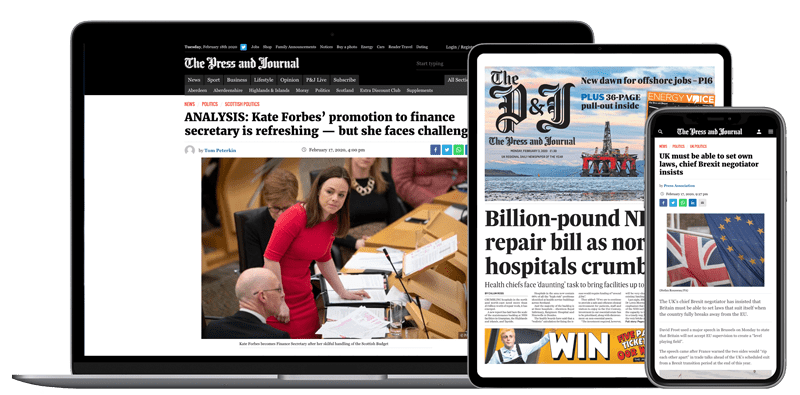 Help support quality local journalism … become a digital subscriber to The Press and Journal
For as little as £5.99 a month you can access all of our content, including Premium articles.
Subscribe