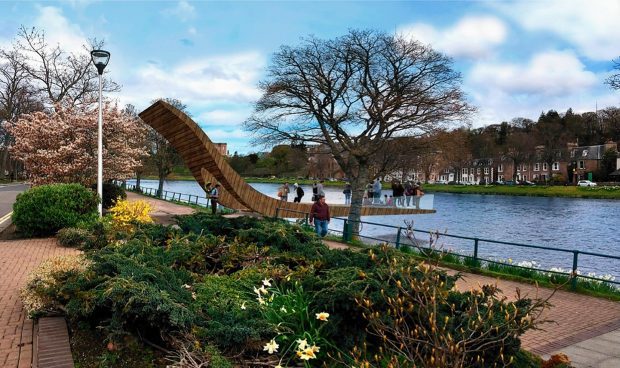 Inverness could lose hundreds of thousands of pounds in investment if councillors sink the tilting pier arts project next month, according to the city's provost.
Helen Carmichael issued the warning yesterday on the eve talks about the future of the contentious £300,000 dipping platform artwork.
City manager David Haas will meet government agency backers today to update them on the process amid growing anger that public opposition to the expense and selection of the site for the ambitious dipping platform have been ignored.
Councillor Carmichael maintains that the vast major of citizens are fully supportive and that a 2,000-plus signature online petition opposing it is not representative.
She told the Press and Journal it would be "sad" to lose out on ringfenced money from the Creative Scotland agency if the proposal is ultimately withdrawn.
It seems likely that a motion to that effect is imminent in the run-up to a private discussion among city councillors tomorrow and an open council debate on the issue on July 1.
Speaking last night, opposition SNP group deputy leader Richard Laird said: "Without a very good reason not to, I will be proposing that the project be stopped.
"I've heard that, in the past week or so, people had been leaned on to provide their support for the project.
"There's been quite a lot of machinations to try and make it seem that this is not an unpopular, unjustified and insupportable project."
Arguing that around 70% of public feedback was positive about the pier scheme, Mrs Carmichael fears the potential loss of funding for that element of a wider £760,000 riverside arts project.
"We've had wonderful publicity in national and international magazines about this artwork being part of Inverness moving forward.
"The city is currently attracting record investment, not least through City Deal status. But I know when this goes to planning it could still be difficult to get it through."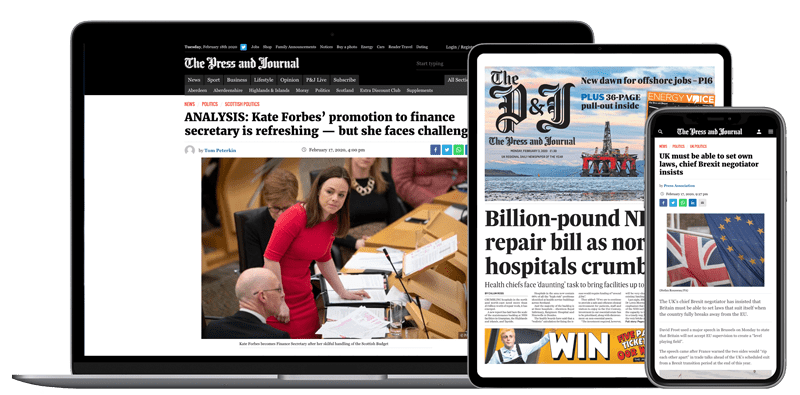 Help support quality local journalism … become a digital subscriber to The Press and Journal
For as little as £5.99 a month you can access all of our content, including Premium articles.
Subscribe