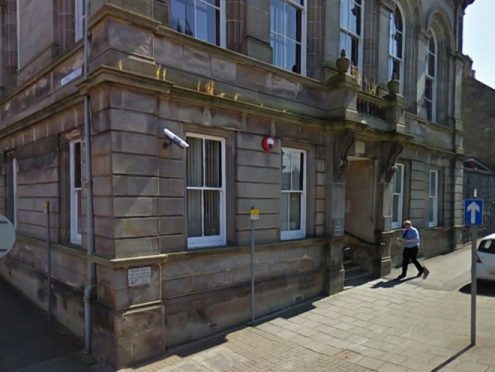 A woman who stole money from her best friend's saving jars was fined £600 at Oban Sheriff Court yesterday.
Lisa Docherty, 24, pleaded guilty to stealing £1,500 or thereabouts from Lauren Stewart, her flatmate, at 5 Craigard Road, Oban, between April 2015 and January 2016.
Fiscal Eoin McGinty said: "At the time the accused flat shared with the complainer.
"The complainer worked in a local restaurant and she decided she would begin to save her all her tips from work and put them in two ceramic jars.
"Often at the end of the night she would have received around £50 and on occasions she changed this into £50 notes before she left work. She continued to save for nine or 10 months.
"In January she decided to break open the pots, planning a holiday for herself, to see how much money she had.
"She found a total of £109 and immediately knew someone had removed the money through the slots in the pots. She didn't confront her flatmate because she simply didn't believe her friend would do such a thing."
The matter was reported to police and Docherty later confessed to taking the money.
The court heard that Docherty has since moved back in with her parents at 1 Ferry House, Fionnphort, on Mull, who have paid the money back to Ms Stewart.
Solicitor Jane McLaren said Docherty had taken the money over time after losing her job and had always intended to pay it back.
Mrs McLaren said: "She has apologized 100 times to her friend for this. They are no longer best friends but they haven't fallen out. She is ashamed."
Sheriff Ruth Anderson QC told Docherty: "It is clear that you engaged in a course of criminal conduct. This wasn't just an opportunist theft on one occasion but a deliberate course of conduct. It is a gross breach of trust."