At the precise moment Ukip leader Nigel Farage was "daring to dream" of winning the EU referendum the Highlands was trying its damnedest to wake him.
The 3.15am declaration had 56% of Highland voters wanting to Remain in the union while 44% wanted out.
But it appeared destined to make little difference in a dramatic night in British political history.
While 70,000 voters comfortably outnumbered Highlanders desperate to quit the EU, politicians seemed resigned to the fact the figures were being lost in a tide of discontent among voters in England and Wales.
The sombre mood was reflected with a muted response to the local result announced at the sparsely-populated Ross County football academy complex by Highland senior depute counting officer Michelle Morris.
Caithness, Sutherland and Easter Ross SNP MP Paul Monaghan said: "It's a result in Highland that we should welcome and look forward to building on in the future."
Assessing the clear north-south divide, he said there had been a "bitter and divisive campaign" played out.
Mr Monaghan said the Scottish Government would have to consider the north-south divide in opinion "very seriously in the weeks and months ahead, to protect that EU citizenship".
Highlands and Islands Labour MSP David Stewart said: "I'm very pleased there's a positive result in the Highland Council area for Remain.
"We made a positive case that Europe is good for jobs and investment."
Mr Monaghan would not be drawn on whether Thursday's ballot would hasten a further Scottish independence referendum.
He said: "What it does bring forward is the view that the people of Scotland value their EU citizenship and that's what we need to defend above all."
The monotony of UK-wide results followed on mobile phones during the long night was broken briefly at one point when a counting agent was suddenly escorted from the Ross County's football academy complex by police officers.
He had been caught with an open bottle of wine despite a strict no alcohol policy at the count.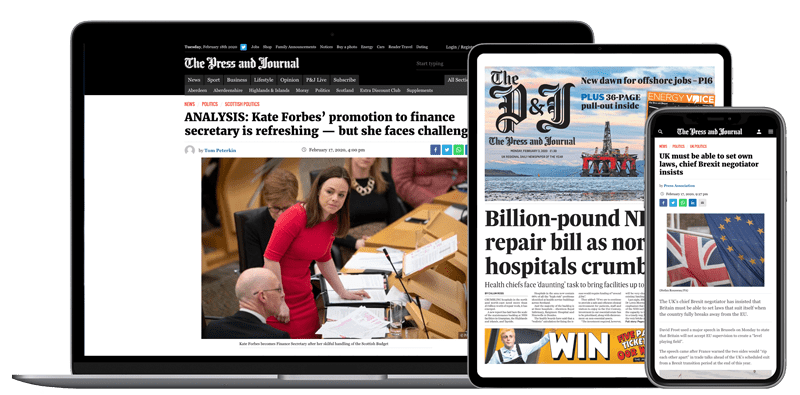 Help support quality local journalism … become a digital subscriber to The Press and Journal
For as little as £5.99 a month you can access all of our content, including Premium articles.
Subscribe