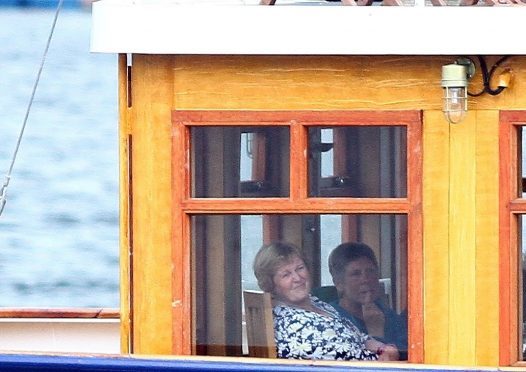 She recently revealed she had got her first tattoo and Dame Judi Dench was spotted sailing on a private charter cruise boat in Oban at the weekend.
The Oscar-winning actress boarded the Glen Massan on Saturday with a group of friends who sipped wine in the vessel's plush saloon, en route to Tobermory Bay, where the craft was berthed yesterday.
Dame Judi was enjoying a tour of the west Highlands on the ship, which is operated by The Majestic Line.
A spokeswoman for the company would not comment on the sighting on Dame Judi.
The star of such films as "Skyfall", "Mrs Brown" and "Shakespeare in Love" is a regular visitor to Oban, normally favouring the exclusive five-star hotel Isle of Eriska, situated just outside the town.
She is a supporter of the Oban Phoenix Cinema, and agreed to become a patron in 2012 when the community bought the business for £300,000 after a massive fundraising drive to save the cinema.
The English actress and author recently confirmed the news of how she had got a tattoo for her 81st birthday.
It was a present from her daughter, actress Finty Williams, and it carries the words "carpe diem" – "seize the day" in Latin – in capital letters on her wrist.
It could be seen on her wrist at a James Bond gala evening to celebrate the 60th anniversary of The Duke of Edinburgh's Award last month.
The Glen Massan is described on the Majestic Line's website as providing "charming and spacious accommodation" with en suite cabins.
The mini cruise ship is a traditional wooden fishing vessel which has been lovingly converted to offer three-night and six-night cruises to Argyll and the Hebrides for up to 11 guests.
It's claimed the design encourages informality and relaxation, with an indoor deck saloon where guests can gather and dine. Three outdoor decks are described as being "perfect for alfresco drinks and canapes, soaking up the scenery and wildlife watching."
The size of the Glen Massan allows inshore access to idyllic anchorages not available to bigger cruise vessels.
It certainly presents a Room with a View.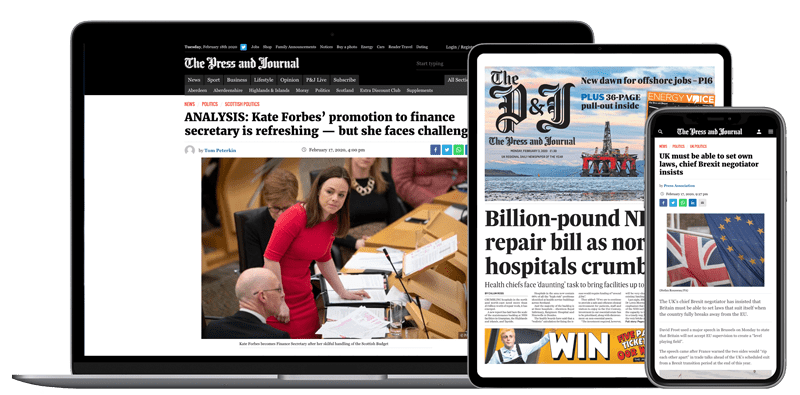 Help support quality local journalism … become a digital subscriber to The Press and Journal
For as little as £5.99 a month you can access all of our content, including Premium articles.
Subscribe