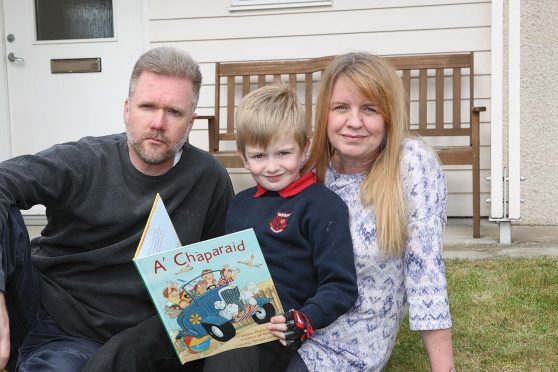 A Highland family facing deportation to Australia yesterday gave a Westminster committee an insight into the human impact of the immigration system.
Gregg Brain, who is under threat of being removed from the country next month along with his wife Kathryn and seven-year-old son Lachlan, travelled to Skye to give evidence to the Scottish Affairs Committee at Sabhal Mòr Ostaig.
And he pointed out that every decision on an immigration application had a huge impact on the life of the applicant and their family.
After the event, Mr Brain said: "It has been an absolutely gut wrenching experience for us.
"It's a very precarious existence and all the time we are trying to shield Lachlan from what's happening.
"All we want from Westminster is to be dealt with ethically and honestly.
"We are grateful that the committee has taken an interest in the human face of the immigration debate and that we were able to help supply information on this.
"I think we were given a very respectful hearing and they were very sympathetic to the human impact of what has happened to us."
The couple, both aged 48, who are living in the Fodderty area, near Dingwall, came to Scotland as part of a government initiative in 2011 and had planned to move from Mrs Brain's student visa to a two-year post-study work visa.
However, it was scrapped by the Home Office in 2012, so they have since been trying to apply for a Tier 2 visa, for people from outside the European Economic Area who have been offered a skilled job in the UK.
They now have until August 1 to submit a fresh application.
Mr Brain said they told the committee they believed there should be a points system to encourage people from other countries to settle in sparsely populated rural areas.
And he suggested the Scottish diaspora could be a possible solution to the depopulation of such areas.
Mr Brain said: "There are tens of thousands of people living in Canada, New Zealand, Australia and South Africa who would come here and see it as a dream come true, if they were given the opportunity."
Committee chairman Pete Wishart MP said the committee would be asking UK Government ministers to explain the situation facing the Brain family.
He said: "Every resource that's available to us as a Westminster Select Committee will be used to try to understand why this is considered to be a good thing."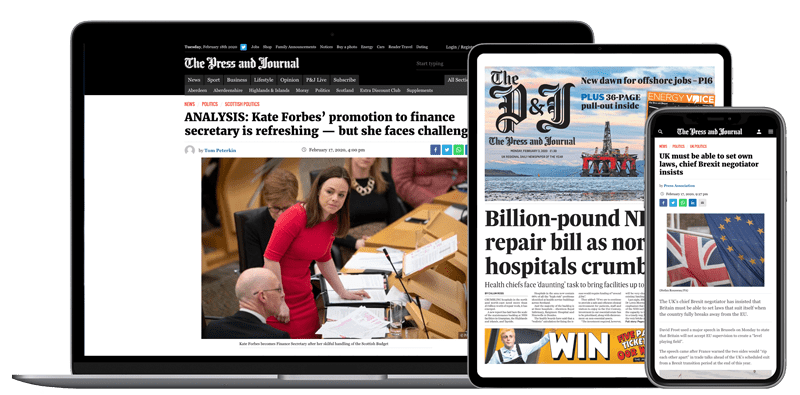 Help support quality local journalism … become a digital subscriber to The Press and Journal
For as little as £5.99 a month you can access all of our content, including Premium articles.
Subscribe