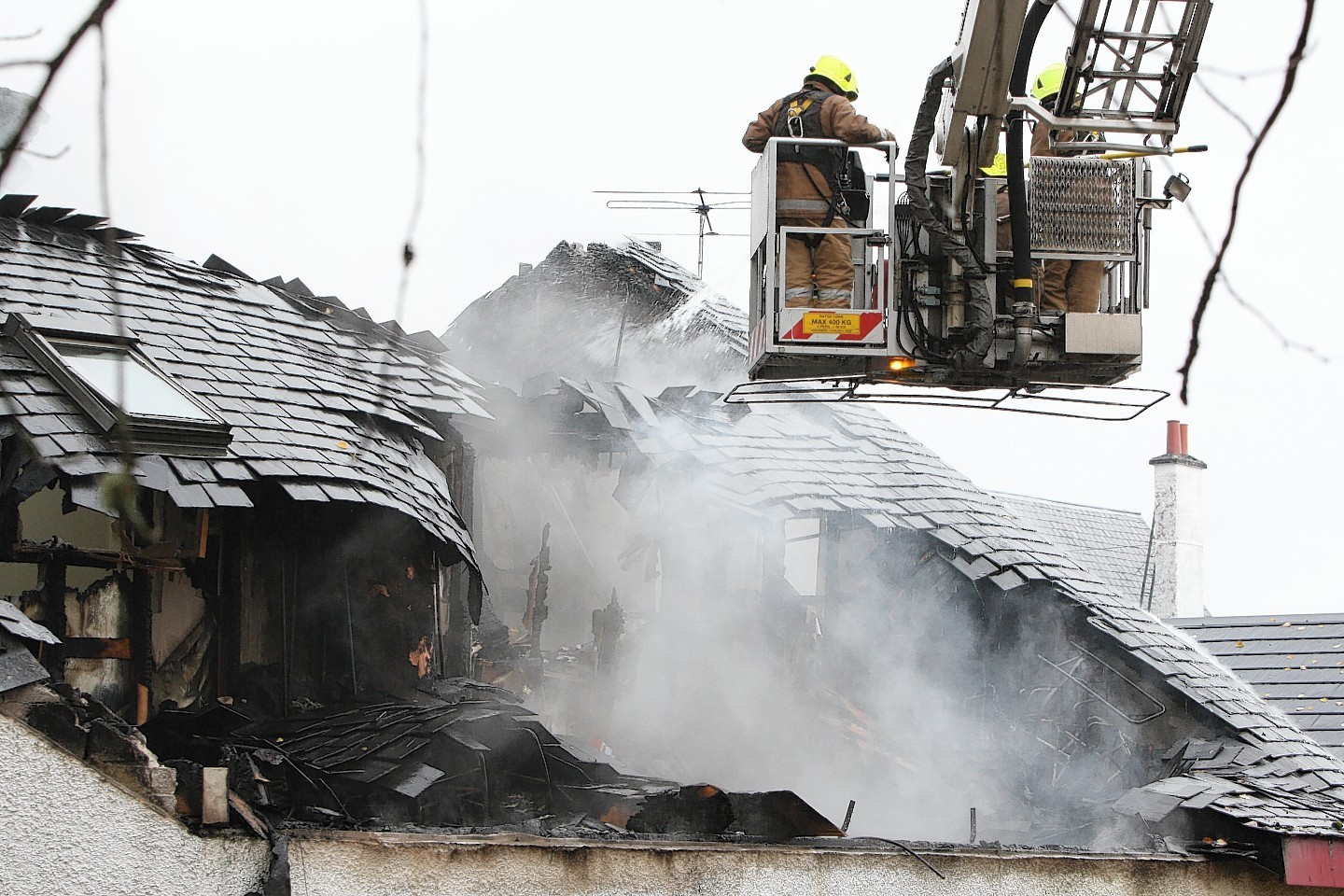 A Highland medical practice is to rise from the ashes of a devastating fire following a massive fundraising campaign by the community.
A total of £630,000 has been raised towards rebuilding the surgery in Fort Augustus, which was destroyed in a massive blaze in October last year.
The money has been raised by the Fort Augustus and Glenmoriston Community Company (FAGCC) which has been drawing up plans to rebuild the facility.
The total was reached after a £98,724 grant, confirmed yesterday, from the Scottish Land Fund to help buy the site.
However, the company are still £50,000 short of their overall target of £680,000 to construct the new centre.
FAGCC chairwoman Linda Whiteside said: "The difference the award from the Scottish Land Fund will make to our project is immense.
"It will allow us to have a better medical centre within the community and enable us and the doctors to bring in a better range of medical services both through the NHS and complementary medicine.
"Most importantly though it will secure medical services in our rural community for the foreseeable future."
The GPs based in Fort Augustus have been housed in temporary accommodation at the village's Telford Centre since the fire, which ripped through the Cil Chuimein Medical Centre on a Sunday afternoon.
The bulk of the funding has been donated from community benefit schemes run by Falck Renewables and the SSE Glendoe Hydro Scheme, with SSE also releasing a total of £90,500 from two other sources.
The GPs at the practice have also pledged a donation of £25,000 and the Glengarry Trust has donated £10,000.
The FAGCC hope that it could include a dentist, podiatry and physiotherapy, alongside the GPs.
Kate Forbes MSP said: "This is great news for the Highlands and the people of Fort Augustus and Glenmoriston are to be congratulated for showing such entrepreneurial spirit.
"Not only will medical services be improved with an expanded facility allowing for new provision of physiotherapy and an optician service, but this clearly demonstrates how community ownership can transform the Highlands into a utopia."
The company are hosting open sessions to update the community on progress tomorrow at Invermoriston Hall between 4pm-6pm and Fort Augustus Village Hall between 7pm-9pm.