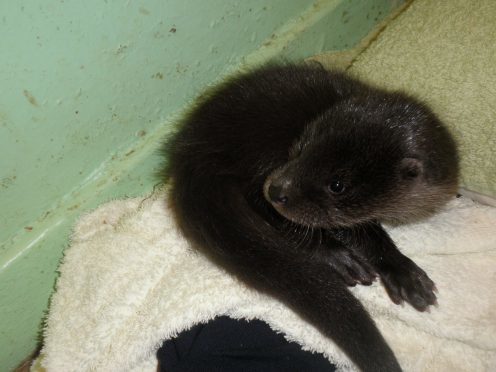 A cute, 10-week old, orphaned baby cub is being cared for at Broadford Otter Hospital on Skye.
It is not known how the creature, which is so small it could curl up on a side plate, lost its mother or whether it is male or female.
But the unnamed cub was very lucky that it was found and taken to Munlochy Animal Aid at North Kessock, near Inverness.
The rescue centre immediately contacted the International Otter Survival Fund (IOSF) and arranged for it to be transferred to the specialist unit in Broadford on Skye.
Grace Yoxon, of IOSF, said: "The cub is only about 10 weeks old and has probably only just ventured out of its holt.
"We don't know how it became separated from mum but thank goodness it ended up with Iona Nicol at Munlochy.
"We have had cubs from her in the past and so know that she will always look after them properly.
"Otter cubs have to be given special milk as it can be very dangerous for them to be given cow's milk."
She added that the cub, which she described as being in "very good condition", would stay at the otter hospital until it is about a year old as that is when cubs normally leave their mothers.
Mrs Yoxon said: "It is really important that human contact is kept to a minimum as, if they become tame, they cannot be released back to the wild where they belong."
She explained that it had so far been impossible to sex the cub as it was so "wriggly" and she did not want to stress it by handling it too much, but she thought it was likely to be female because of the shape of its head.
She said: "We haven't given it a name yet so if anyone has any suggestions they are welcome to send them to us at enquiries@otter.org
"This little otter just highlights how otters all over the world need our help.
"IOSF has designated 2016 as the Year of the Otter to draw attention to the plight of the world's otters and to raise funds for their care and conservation."
Mrs Yoxon asked anyone who finds a cub or injured otter not touch it, but to contact IOSF immediately for advice on 01471 822487.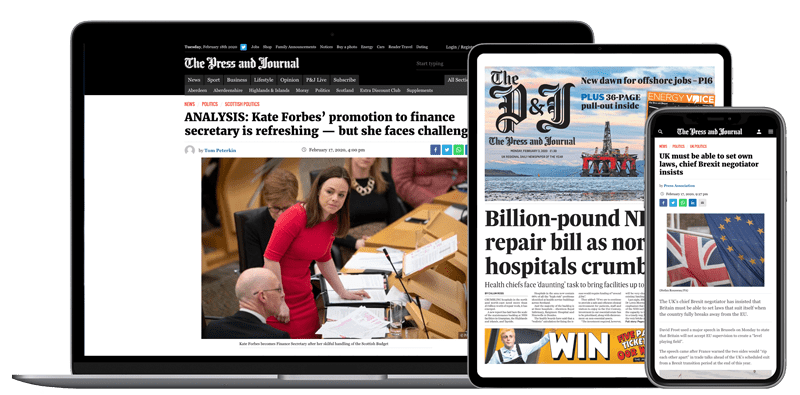 Help support quality local journalism … become a digital subscriber to The Press and Journal
For as little as £5.99 a month you can access all of our content, including Premium articles.
Subscribe