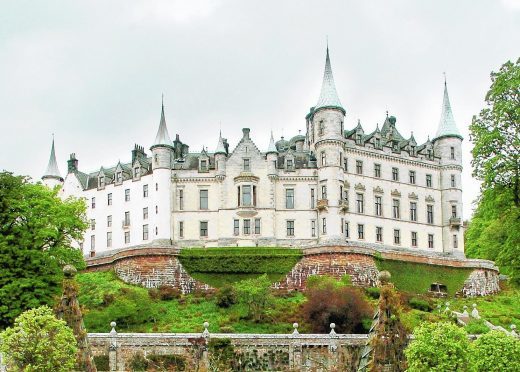 One of the largest castles in the Highlands has unveiled plans to build a new gin and whisky distillery within its grounds.
A planning application has been lodged for the new development at the category A-listed Dunrobin Castle in Sutherland.
Under the proposals, several existing estate buildings within the grounds would be transformed into a craft distillery, tasting room, shop and warehouse.
A total of eight jobs could be created as a result of the development.
The 189-room castle, by Golspie, dates back to the early 1300s and is the most northerly of Scotland's great houses.
The family seat of the Clan Sutherland, it has been open to visitors for tours for the last four decades.
Last year, the Sutherland family approached design firm Lachlan Stewart Studio to draw up plans for the distillery project.
The distillery section would be based in the former powerhouse, adjacent to the castle, which previously supplied electricity to the house from coal, gas and later diesel turbines.
The former icehouse and larder will be repaired under the proposals, with the larder used to store herbs required to make gin, and the icehouse becoming a tasting room.
Historic paths will also be restored to allow visitors to access the distillery.
A warehouse to store the whisky would be created at the dilapidated farm steading, while the man-made mill pond would provide a water supply in case of a fire.
A design statement, lodged with Highland Council this week as part of the planning application, said: "The new distillery, while designed primarily as a functional distilling complex, will allow for a limited number of small tours, adding to the overall visitor experience of the castle and grounds.
"The tours will give the visitor an inside view of a working craft distillery, and opportunity to taste the whisky in the tasting room constructed from Dunrobin Estate timber and a small shop.
"With production at five days a week, the distillery will also provide up to eight new job positions for the local economy."