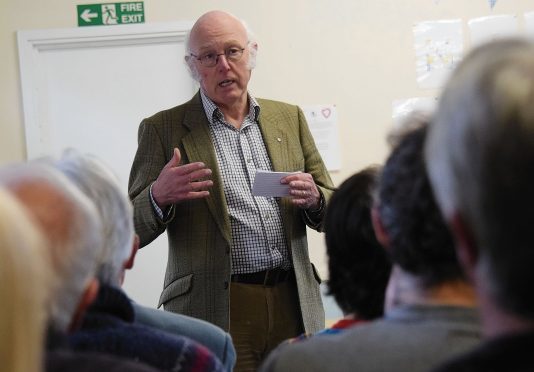 Hopes are growing that a proposal for the largest community buyout in Scotland could go ahead.
Plans for a Highland community to buy the Rio Tinto estate in Lochaber – believed to be around 125,000 acres – is gathering momentum with locals signing up to support the project.
It is hoped purchasing the estate would help to save the historic Lochaber Smelter, which is currently undergoing a "strategic review".
The plant in Fort William currently employs about 150 people directly and 400 workers in supply chains.
The proposed community buyout would also help the Scottish Government to achieve its target of having a million acres of land in community ownership by 2020.
So far, around 600,000 acres are owned by their local communities, with the largest buyout to date being the purchase of the 93,000-acre South Uist Estate on the Western Isles.
East Lochaber and Laggan Community Trust, which was set up to buy the Rio Tinto estate, is holding a series of public meetings in the Fort William, Spean Bridge and Kinlochleven areas this week to encourage as many people as possible to sign up.
And early indications are that the community is in favour of the move with many of those attending signing up as members of the trust.
The first public meeting was held on Monday evening in Inverlochy, which was built by Rio Tinto's predecessor British Aluminium to provide housing for its workers.
Trust chairman John Hutchison said: "We had a reasonable turnout of around 40 people and most of them have signed up as members.
"Folk received the message well. They saw the importance for the local community and decided to back us."
He added that they were hoping those who attended the meetings went away enthusiastic about the project and would encourage others to support it.
Mr Hutchison stressed that the trust did not intend to bid for the smelter and main hydro power stations at Fort William and Kinlochleven, but wanted to work with partners with that aim.
He said: "The estate could be put to a wide range of uses, possibly including outdoor sporting activities, affordable housing, improved tourist accommodation, crofting, tenant farming and potentially a small hydro scheme."
And he pointed out that any profits would be reinvested locally.
A second public meeting was held in Kinlochleven last night , with further meetings taking place this evening at Caol Community Centre at 7pm and Kilmallie Hall in Corpach at 8pm and tomorrow in Spean Bridge Hall at 7pm.
Councillor Thomas MacLennan, who is leader of Highland Council's Lochaber committee, represents the local authority on Rio Tinto's Lochaber Land Review Group, which was set up as part of its strategic review.
He pointed out that, almost 100 years ago, the British Aluminium Company made a huge investment in the future of Lochaber.
He said: "It would cost billions of pounds in today's money to build all the dams, tunnels and factories that were created in Lochaber at that time.
"It is really important that this investment is not wasted and that a solution or solutions can be found, which not just build on that investment, but which may create new opportunities and jobs in this part of the Highlands."
Membership of the trust, which has seven board members from across the area, is open to anyone aged 16 or over living in Laggan, Spean Bridge, Roy Bridge and Achnacarry, Inverlochy and Torlundy, Caol, Kilmallie, Fort William, Nether Lochaber, Glencoe and Glen Etive and Kinlochleven.
Anyone living in the relevant area who wishes to become a member can sign up at www.surveymonkey.co.uk/r/ELLCTMembership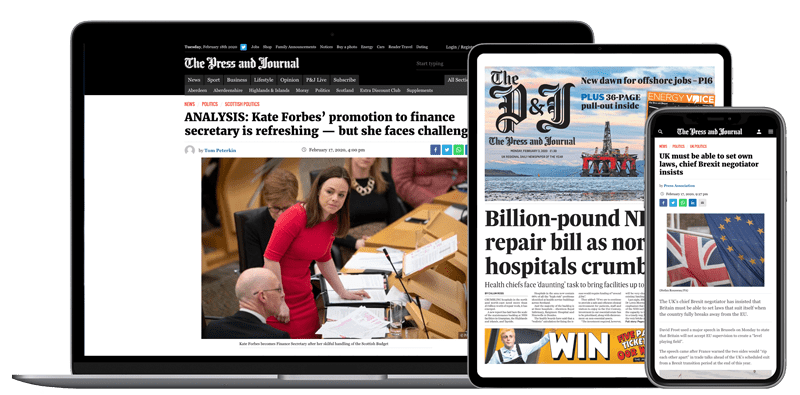 Help support quality local journalism … become a digital subscriber to The Press and Journal
For as little as £5.99 a month you can access all of our content, including Premium articles.
Subscribe