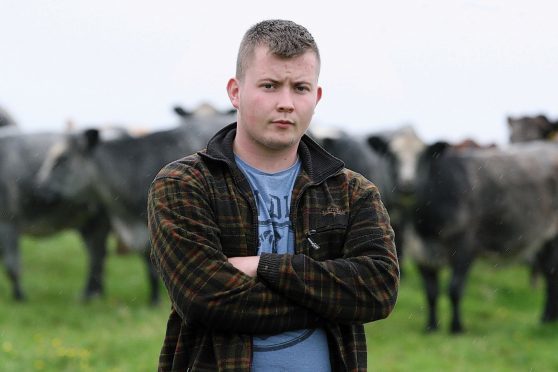 A Highland farmer has been left horrified by a brutal gun attack on one of his pregnant cows.
The animal was shot in the face and its injuries were so severe it had to be put down.
Police are investigating the incident, which happened in woodland where a herd of almost 50 cattle was sheltering from a thunderstorm.
Andrew Smith, of Dunlichity Farm, found the badly injured blue-grey in-calf heifer in a forest which bisect two of his other farms – Duntelchaig and Bunachton, near Dores.
He believes a small rifle was used in the attack on the two-and-a-half year-old animal.
A vet confirmed that the injuries were very recent.
Mr Smith, who has been farming for 36 years, said: "The cattle had escaped into the local forestry. It doesn't take much to set them off.
"We got it inside, got the vet and the vet examined it and could see it had been shot.
"Its face was all swollen on one side and blood was coming out of its nose. It was struggling to breathe. We had to put it to the slaughterhouse to put it down.
"I'm not very happy – apart from the loss of the animal – with the fact that people are wandering about shooting stuff.
"There are plenty of people that shoot animals who know what they're doing, but obviously this person doesn't know what they're doing and it's not safe, is it?"
Mr Smith, who was a victim of sheep rustlers several years ago, was uncertain why his herd had been targeted but suspects a poacher may have been to blame.
The rest of his cattle have been accounted for and safely rounded up.
He added: "Because there is a firearm involved I am hoping the police will be taking this seriously.
"The difficulty is that there may be no witnesses. If a person was shot it might be different."
Local councillor Norrie Donald, who lives in Dores, said: "I think this is absolutely shocking. How can people be so cruel to animals?
"It beggars belief that someone would do such a dreadful thing to any animal and leave it suffering, possibly for hours. That's a sad, sad thing.
"It could happen to a child. If anyone thinks they might know anything about this they should report it because it could involve a human being.
"It just takes your breath away that people are so mindless to do such a thing to a poor animal."
Drew Hendry, MP for Inverness, Nairn, Badenoch and Strathspey, said: "This is a horrific and senseless crime. I would urge anyone with any knowledge of any of the circumstances surrounding this dreadful act to contact the police".
The incident was the latest involving farm animals in the Highlands, with police recently arresting a 22-year-old man in connection with the theft of 12 pedigree sheep from a farm in the Bilbster area of Caithness.
Police carried out inquiries in conjunction with the Scottish SPCA, and all 12 of the Suffolk sheep were recovered locally and returned to their owner.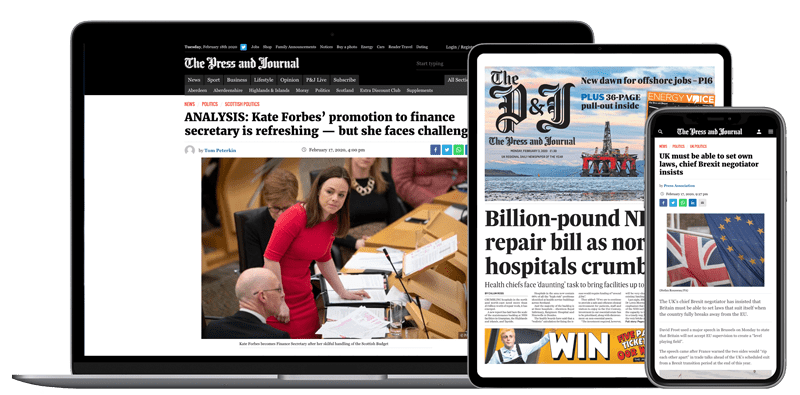 Help support quality local journalism … become a digital subscriber to The Press and Journal
For as little as £5.99 a month you can access all of our content, including Premium articles.
Subscribe