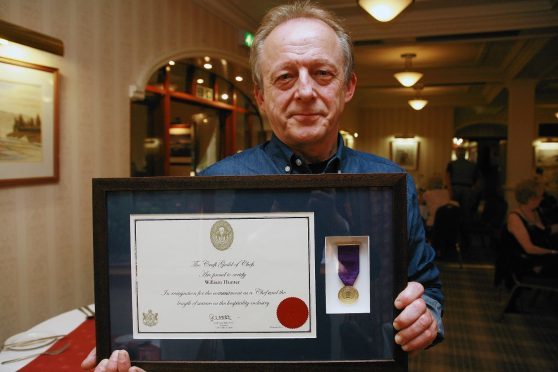 Sue Restan
A Fort William chef has been recognised for his services to the hospitality industry.
William Hunter was presented with the prestigious Craft Guild of Chefs Gold Medal by guild vice president Geoff Acott at a celebration dinner in the town's Alexandra Hotel.
The former captain at the Defence Food Services School said he was presenting Mr Hunter with the award for his "commitment and loyalty to the industry".
Mr Hunter said he believed he had been chosen for the accolade and graded as a master craftsman because he had put on more than 300 cookery demonstrations at events across the UK over the past 10 years.
These have included the Ideal Home Exhibition in London, the West Country Game Fair, the Black Isle Show, the National Garden Show at the Bath and West Showground and the World Champion Bagpipe Show in Glasgow.
He said: "When you do this amount of demonstrations, you get recognition for it because it is not easy to cook in front of hundreds of people – usually the audiences are up to about 300.
"I've just completed two courses at the Cordon Bleu Cookery School in London, but continue to do my normal freelance chef work in the Highlands and particularly in the Inverness area."
Mr Hunter said he had been very grateful to Mr Acott for travelling up from the south of England to attend the informal dinner at the Alexandra Hotel to make the presentation.
He said: "He is quite high-profile in the industry and I was honoured that he made the journey to present my award.
"It was also good to see previous employers and some chef colleagues at the presentation.
"We all had a lovely meal and a good night."
Mr Hunter insisted that he did not specialise in any particular area of cookery saying: "A chef should be able to do everything."
He added that he was very pleased to be awarded the gold medal, but was very humble about his achievements.
"Recognition comes with endurance. It can come to anybody when they get noticed," said Mr Hunter.
The Craft Guild of Chefs was established in 1965 as a Guild of the Cookery and Food Association.
It has since developed into the leading chefs' association in the UK and has many members worldwide.
Members come from all aspects of the food service and hospitality sectors working in a wide variety of positions from students and trainees to top management.
As an association representing the interest of chefs, its aims are to increase standards of professional cooking through greater awareness, education and training and helps members develop and maintain their knowledge, skills and ability.
It also promotes and participates in all levels of craft skills competitions in the UK and internationally, works with industry, education and the media to win greater recognition for chefs and their profession and endorses and promotes the use of
British and European produce, working with suppliers and manufacturers to create innovative menus and recipe ideas.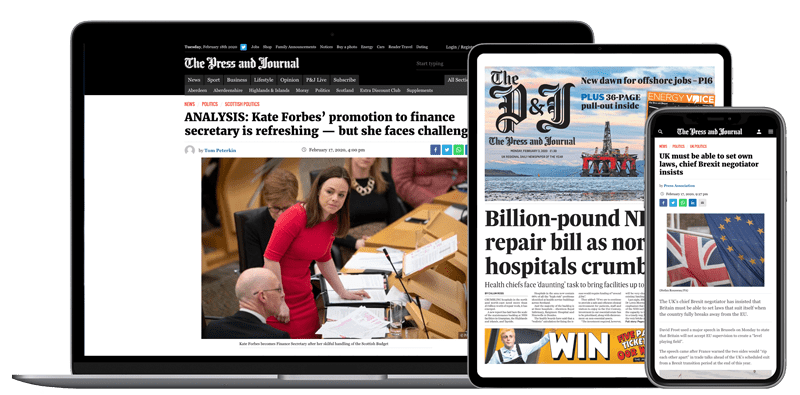 Help support quality local journalism … become a digital subscriber to The Press and Journal
For as little as £5.99 a month you can access all of our content, including Premium articles.
Subscribe