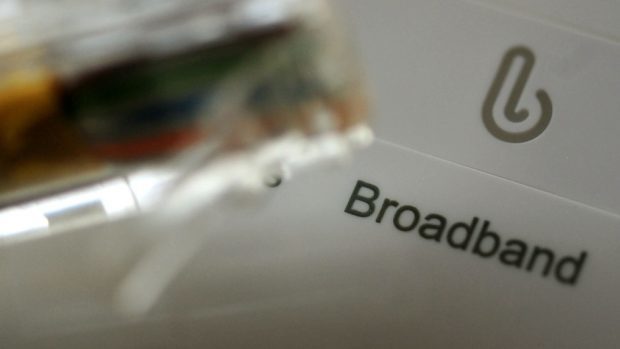 Council chiefs are excited about an imminent expansion of mobile phone services in Highland to boost badly needed connectivity.
They have revealed that major operators have confirmed plans for installing the necessary equipment at almost 100 sites.
While there is still a way to go to guarantee faster broadband speeds across the region, there is confidence at the council that a Scottish Government target of full coverage by 2021 can be achieved.
Its leader Margaret Davidson has told the Press and Journal that 67 additional "EE" facilities – 28 on Highland roadsides – and 19 Vodaphone and "02" facilities are imminent.
"I've seen tourists in tears because they've been unable to get a signal, so this is great news," she said.
"I know broadband and mobile reception are key priorities in every community, rightly so. We all know how important it is. There have been various promises by the UK and Scottish governments.
"The Westminster government have made a commitment to giving every household a legal right to a fast broadband connection. The SNP have committed to 100% superfast broadband by 2021."
Development agency Highlands and Islands Enterprise is handling the BT broadband rollout in the north – with 86% cover now expected by the end of the year.
Its latest figures show that 77% of Highland is now part of the fibre network and 67% of homes and businesses have access speeds of more than 24Mbps download.
However, 4.5% in the region remain below 2Mbps.
The first phase of the roll-out is for "at least 84% of the region's premises receiving broadband by the end of 2016."
In reaching the final, remote, 14%, HIE is expected to divide the contract into smaller parts to enable more competition.
The details of how that will be implemented are expected to be announced in the early autumn.
According to the council, there is an indicative £25million fund available to help plug the gaps.
There is a further £21million pot of EU funding but more is needed.
Some of that – £20million – will come from Inverness City-Region Deal funds. The total cost of 100% broadband cover is not yet known.
David Richardson of the Federation of Small Businesses said: "While school rolls are forecast to decline in rural areas, there's no doubt that faster broadband is the key to growth, helping to retain and attract younger people and families with children."
SCDI Highlands and Islands director Fraser Grieve said: "It's vital that steps are taken to progress improved mobile and fibre coverage to make sure we're not left in the slow lane as technology advances elsewhere."