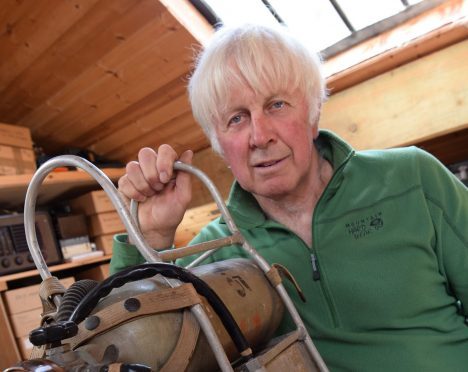 A Highland mountain guide and former rescuer has revealed plans to open a museum dedicated to his love of the hills.
Michael Tighe, who was a member of Lochaber Mountain Rescue Team for nearly 30 years, has gathered together what is believed to be the largest collection of mountain artefacts, equipment, literature, photographs and other mountain memorabilia in the UK.
The 66-year-old recently donated them to a newly formed charity, the Scottish Mountain Heritage Collection, of which he is a trustee.
The collection, depicting much of the rich history of mountaineering in Scotland and around the world, has been catalogued and photographed and can be viewed in the trust's virtual museum at www.smhc.co.uk
But now it is also to go on show to the public at Glen Roy, Roy Bridge, from October 1 to 16, with a view to opening on a permanent basis in the future.
Items displayed will include hardware, such as shiny karabiners, rusty pitons, brassy stoves and old wooden-shafted ice axes, printed materials, including maps, guide books, journals and magazines, and an archive of old photos, diaries, cuttings, sketch books, paintings and letters.
Mr Tighe, who was presented with the Scottish Award for Excellence in Mountain Culture at this year's Fort William Mountain Festival, explained the origins of the collection.
He said: "Somewhere back in the mists of time, I started collecting mountaineering equipment.
"Most mountaineers can find a place on the wall for an old ice axe, a pair of wooden skis maybe, or perhaps granddad's old primus stove polished on the mantelpiece.
"The problem is when to stop."
He said his personal collection soon became a "scrum of junk" in a stone barn at his home.
"Pungent, primus stove aromas would assault the nostrils when the door was opened and a wrong move might trigger an avalanche of skis, old ice axes or rucksacks.
"Ancient first aid kits would be at the ready for puncture wounds from a rusty ice screw, crampon or bent ski pole.
"Items were bought at auction, lofts were cleared, bags posted, and in one case, a rare prototype ice axe was rescued from a fire.
"One way or the other the pile got bigger," said the mountaineer.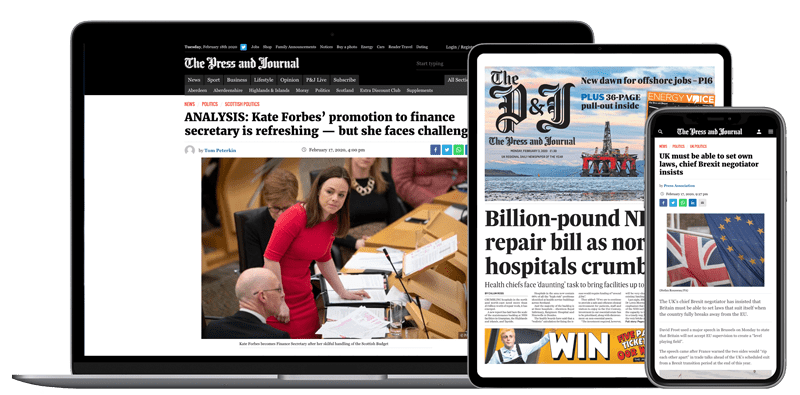 Help support quality local journalism … become a digital subscriber to The Press and Journal
For as little as £5.99 a month you can access all of our content, including Premium articles.
Subscribe