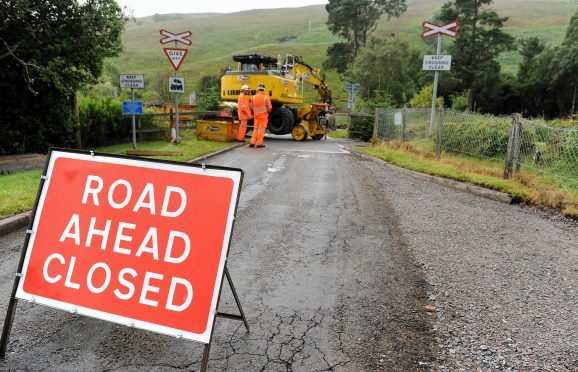 Highland estate workers described the sight of a "wall of water" causing chaos during flash floods in Sutherland this week.
The drama unfolded as Prince Charles was in the area on a fishing trip.
It is understood he was not caught up in the drama but witnessed the aftermath at Kildonan.
Torrential rain lasting little more than an hour left burns bursting their banks, a key road closed and the main rail line north blocked on Wednesday.
The floodwater sent a sudden surge of huge rocks and other debris blasting down slopes, traversing a main road and crashing into several gardens.
No-one was hurt – although driveways were washed away and several vehicles were trapped.
One family, who rented a nearby house, ended up trapped in their car temporarily as emergency teams dealt with the crisis that blocked the A987 for the rest of the day and the nearby rail line overnight.
Kildonan Estate ghillie – and retained fireman – Martin Grant said: "I was down fishing near Helmsdale. On my way back, halfway up the road, I saw the river was in flood. Here, it was just a wall of water, coming from nowhere."
His mother Janet, the estate cook who lives at Keeper's House, said: "We've never had anything like this before. I've lived here for 47 years.
"I saw it was raining but then I looked out the window and I could see the pond overflowing."
Estate gardener Gordon Miller, who was devastated by widespread damage inflicted on his manicured lawns and pristine flowerbeds, joined the team of workers cleaning up the mess.
Surveying the damage to the bungalow's garden, Archie Sexton said: "The water came round both sides of the house."
Caithness, Sutherland and Ross MSP Gail Ross said she had contacted both Highland Council and Abellio ScotRail in the wake of the drama.
She said: "This demonstrates the need to get an outcome to the public inquiry on the realignment of the Berriedale Braes. I'll be writing to the Transport Minister, Humza Yousaf, to appraise him of the situation."
The rail line was closed between Kildonan and Kinbrace affecting trains between Inverness and Thurso and Wick.
Replacement buses were brought in. A ScotRail spokesman thanked customers for their patience.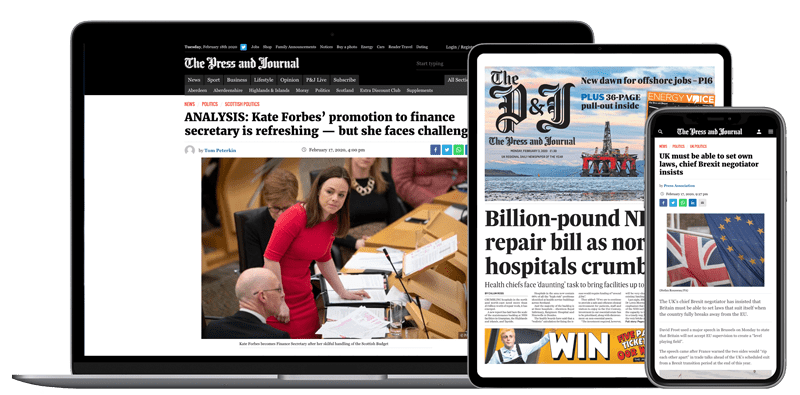 Help support quality local journalism … become a digital subscriber to The Press and Journal
For as little as £5.99 a month you can access all of our content, including Premium articles.
Subscribe