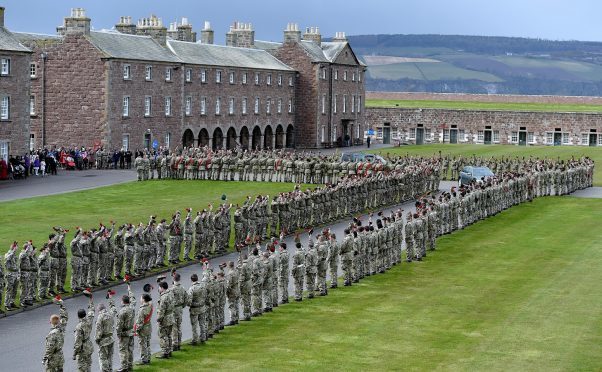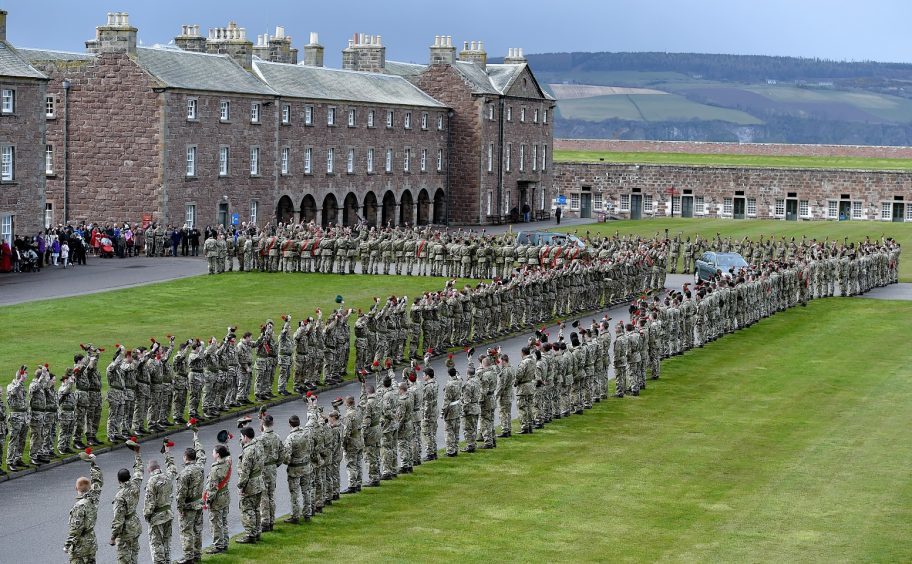 The son of a Fort George-trained serviceman killed in WWII and a widow of a Normandy Landings veteran are among more than 1,000 people who have joined our campaign to save the Highland base from shutdown.
Less than two weeks ago, the Press and Journal launched a petition in the paper.
Poignant messages have been attached to a raft of petition slips submitted to the P&J to press the Ministry of Defence to ditch any proposal to axe the garrison as part of a £1billion cost-cutting exercise.
The 1,000-plus signatures are in addition to more than 1,700 others who have backed an online version of the petition.
Among the signatories is Alistair Muir from Cullen, Moray, who said his father, Sergeant John Sutherland Muir of the 5th Seaforths, was killed in the final week of WWII by a sniper. His simple message – "Keep the fort."
The Highland widow of a soldier who did his WWII training at Fort George said he would have been "horrified to hear of the threat of closure."
Her late husband was involved in both the Allied invasion of Sicily and the Normany Landings. He died in 2001 at the age of 78.
Ewen Robertson of Milton of Leys, Inverness, the son of a proud Cameron Highlander who was captured and held as a prisoner of war for five years, said: "Like many others, I strongly object to jobsworths making decisions that get my hackles sharp."
Another signatory is 92-year-old Alex Munro, who also had his basic training at the fort. He now lives in the nearby village of Culloden.
Speaking yesterday, ex Gordon Highlander company sergeant major Sam Warden, who was based at the garrison between 1950 and 1976, joked that it was reminiscent of the US island prison Alcatraz, but that things improved and, in the end, he respected the place.
"When I arrived there, there were no windows but it's a very important place and should remain as a military establishment," he said. "It has a good training area and shooting range."
Roddy Wood, a volunteer at the Highlanders Museum and vice chairman of the fort's military tattoo, said: "It is an important piece of military history in the Highlands.
"If we don't have anybody at Fort George we've got no regular military presence in the Highlands although we have the territorials, the volunteers and the Army cadets. But you need a regular battalion stationed there to make it viable."