The Press and Journal's petition against the closure of the historic Fort George barracks has been handed into 10 Downing Street.
A total of 5,000 people have given their backing to the Fight for Fort George campaign in just eight weeks since it was launched.
Hollywood actor Hugh Grant, whose grandfather was a commander at the base after World War II, was among the first to add his name to the list, revealing he was "horrified" by the closure plans.
Since then the petition has been inundated with support from ex-servicemen and women and their families, as well as politicians, Highland residents and others from across the country and the world.
A total of 2,070 people signed the document online, while more than 2,500 Press and Journal readers sent in the postal version, with Inverness MP Drew Hendry gathering several hundred additional names as he toured his constituency in recent weeks.
Mr Hendry and the Press and Journal's Westminster correspondent Lindsay Razaq handed the documents in to Prime Minister Theresa May's official Downing Street residence yesterday afternoon.
Speaking afterwards, the SNP MP said: "It's a ridiculous proposal from the Ministry of Defence to look at closing Fort George as an army base. It is part of our fabric in the Highlands.
"We will keep working to make sure that the base is retained for everybody in our area."
It emerged in June that the base, which was built near Inverness after the Battle of Culloden and has been home to the famous Black Watch battalion since 2007, had been earmarked for closure by the Ministry of Defence (MoD).
The base attracts 55,000 visitors each year, and studies carried out into its economic impact have revealed that its closure could cost the Highlands £14million a year and lead to the loss of 112 jobs.
It also emerged last week that the future of Kinloss Barracks in Moray is being considered as part of the same review, with the outcome of the footprint strategy expected to be announced by the MoD within weeks.
An MoD spokeswoman said no decisions had been taken.
"MoD land currently spans about half a million football pitches," she said.
"We are looking to sell what we don't need so new homes can be built on it. Every penny made will be invested back into defence on things like the new maritime aircraft at Lossiemouth or the new ships being built on the Clyde.
"We've currently named 22 sites but no decisions about future ones have been taken."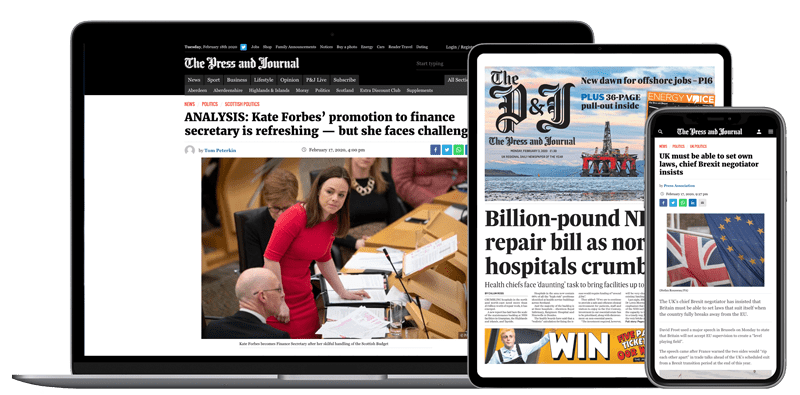 Help support quality local journalism … become a digital subscriber to The Press and Journal
For as little as £5.99 a month you can access all of our content, including Premium articles.
Subscribe