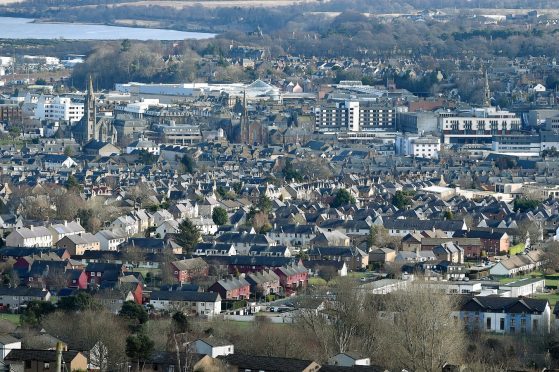 A draft action plan has been launched in a bid to cut levels of a noxious gas in a busy part of Inverness city centre.
Highland Council has also recently installed an automatic air quality monitoring unit beside the Post Office on Queensgate to monitor nitrogen dioxide pollutant concentrations.
The area around the junction of Academy Street with Queensgate, was declared an Air Quality Management Area (AQMA) in September 2014.
Testing in 2014 revealed that annual levels of nitrogen dioxide exceeded the maximum limit. According to the figures, the level of nitrogen dioxide reached as high as 46.4micrograms/m3, and the limit is 40.
Long-term exposure can exacerbate existing breathing conditions such as asthma.
The council's Environmental Health Manager Alan Yates said: "The data received from the equipment will be crucial to monitoring progress towards compliance with the UK Air Quality Objectives within the Air Quality Management Area.
"To coincide with the installation of the equipment, we have begun consulting with members of the public and stakeholders on a draft Air Quality Action Plan as part of the council's duty under the Local Air Quality Management provisions of the Environment Act".
The draft plan identifies measures to reduce pollutants including promoting smarter travel choices, low emission vehicles and better traffic management and communicating impacts about health impacts of air pollution.
Inverness Central councillor Bet McAllister welcomed the installation of the new equipment, adding: "I think if you had more buses spread out evenly around the city centre, that would help. It's a question of where do you move the traffic to, though. Hopefully this consultation will provide some answers".
The consultation will close on 9th October 2016.