Police believe the body found in a tent in a disused quarry near Inverness is that of a man from the central belt.
It is understood a scrap of paper with a name on it led them to identify the homeless man who had not been reported missing, despite being dead for months.
The force confirmed yesterday that they are now following a positive line of inquiry to confirm that the remains are those of a man from the Stirling area.
Officers are now in contact with his family who have been kept informed, although formal identification is still required and is likely to take some time to complete.
A major investigation was launched after the remains were found within a tent in a secluded area of the disused Torvean Quarry in the outskirts of Inverness on Sunday evening.
Police and forensic scenes of crime officers have spent the last few days examining the area for clues as to the man's identity.
Initially police were unable to determine even the deceased's gender.
The body is thought to have lain for several months or even longer.
It is now believed the man was in his late 60s and had been living rough in the woods surrounding the Highland capital.
He then moved to the former sand and gravel quarry where it is thought he died from natural causes some time ago.
The man's tent was discovered at the top of a steep bank, some distance above a path through the woods regularly used by dog walkers.
It is understood police officers had encountered him before he died but there was no concern for his wellbeing at that point.
The skeletal remains were still clothed, and a scrap of paper was found containing a name which gave police a clue to his identity.
It is also understood that foul play was quickly ruled out and the priority was to put a name to him.
DNA tests or dental records are likely to be required to officially identify him.
A police spokesman said: "Officers are liaising with family in the Central belt who have been advised of the circumstances.
"Formal identification is still required and this will take some time to complete.
"The man had not been reported as missing from his home area."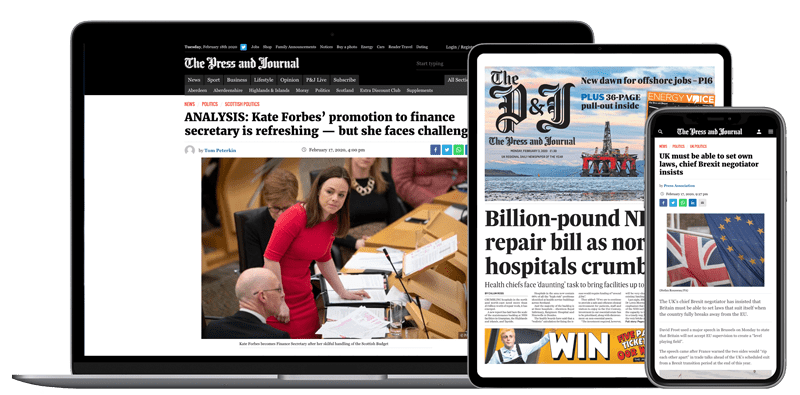 Help support quality local journalism … become a digital subscriber to The Press and Journal
For as little as £5.99 a month you can access all of our content, including Premium articles.
Subscribe