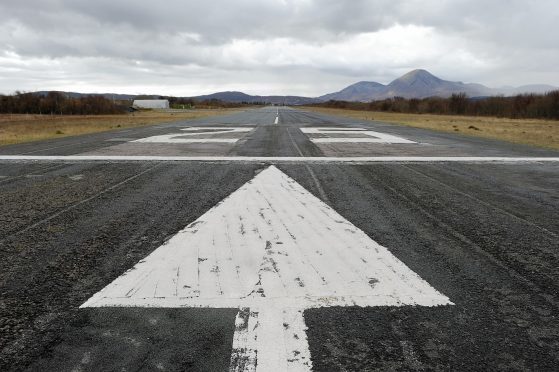 Passenger flights could be serving Skye again within two years after councillors backed "exciting" plans to re-open the island's airport.
Hopes were raised last night that the Broadford Airstrip could finally be brought back to life, three decades after it closed to regular services.
Councillors on the Isle of Skye and Raasay committee yesterday gave their support to the proposal, after a new business study found it could be worth up to £47million to the local economy.
Local authority leaders last night urged the Scottish Government to help turn the vision into a reality.
Transport Scotland said any investment would be up to Highland Council, but pledged to discuss the proposal and help the authority if it wanted to apply for subsidies through a Public Service Obligation (PSO).
The air strip at Ashaig was opened in 1972 to serve as a gateway to the island, with Loganair operating a scheduled route to Glasgow until 1988, when the service was disbanded.
But a campaign by islanders to re-open the airport has continued to gather momentum in recent years, and the new business study has strengthened their case.
The analysis found that 23,800 passengers would use a service between Glasgow and Skye each year, and that operating a 19-seat Twin Otter aircraft would provide best value.
The costs over a 30-year period were estimated at between £19.4million and £23.1million, while the economic benefits were projected to be about double the expenditure, at between £39.7million and £46.8million.
Skye and Raasay committee chairman Drew Millar said it was a "very exciting report".
He added: "The reintroduction of scheduled flights to Skye would be an enormous boost to our local economy and the cost benefit analysis clearly proves how valuable this would be."
A Transport Scotland spokesman said: "We recognise the aspirations of bodies and individuals in the Highlands and islands to expand air services and we are happy to discuss these matters with them.
"However, any future development and investment of the airstrip at Broadford, and whether to support scheduled services is a matter for Highland Council as the owner of the site.
"We would also be happy to provide technical support and advice to the council if they wanted to pursue funding for an air service to Skye through a Public Service Obligation."
Professor Boyd Robertson, principal of Skye college Sabhal Mòr Ostaig, said the case for the restoration of commercial flights to Skye had been "considerably strengthened" by the report.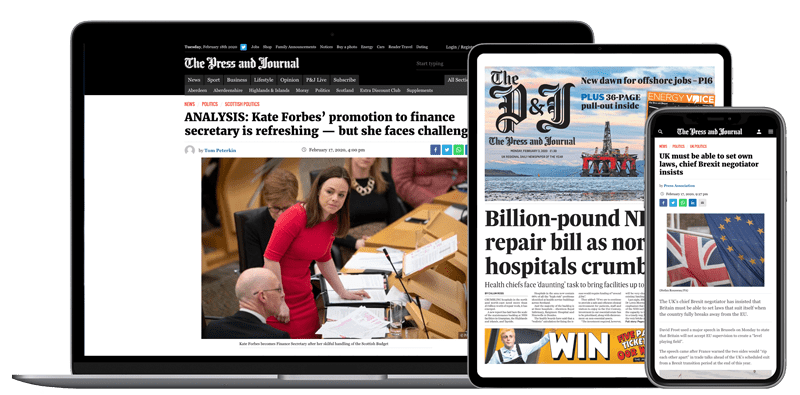 Help support quality local journalism … become a digital subscriber to The Press and Journal
For as little as £5.99 a month you can access all of our content, including Premium articles.
Subscribe