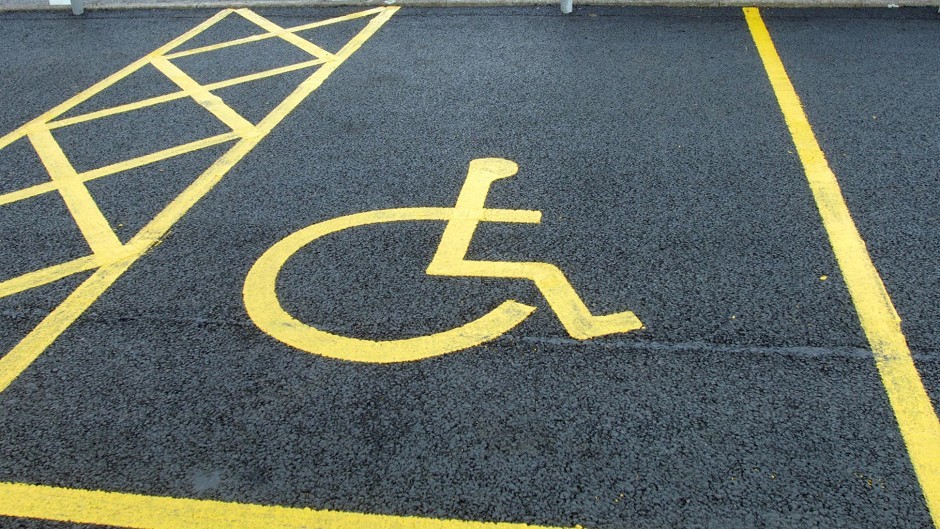 A staggering 1,200 motorists have been caught parking illegally in the first four days of a Highland Council crackdown.
A total of 900 rogue drivers were snared in Inverness and another 300 in Fort William as the local authority launched its new get-tough policy.
It has a team of 11 enforcement officers operating in the city as part of a £550,000 plan to restore parking order to the streets.
Red warning notices have so far been issued at the rate of one every five minutes.
But, because the council has decided to give motorists a two-week grace period, they will be spared fines.
When the penalty charge notices regime goes live on October 17, offenders will be liable to pay £30 if they stump-up within 14 days, or £60 if they wait for more than a fortnight.
And a trend has already emerged which indicates that although illegal parking is a problem in the centre of Inverness, it is also an issue in the city's Crown area and a number of streets to the west of the River Ness.
Last night, Pat Hayden, chairwoman of City Centre and Crown Community Council, said: "We have not had traffic wardens for so long, so people have just got complacent and parked wherever they can find a space.
"It's good that we are warning folk and hopefully they will learn.
"I find the statistics quite staggering, but on the other hand, I am glad they are doing it this way and not issuing penalty charge notices.
"They are narrow streets in Crown and these houses were never built to take the amount of traffic it has now.
"We have been aware of the problem, particularly with people just parking in permit holders' spaces and then going off to work."
Ms Hayden claimed people attending church would be affected, adding that many park on double yellow lines outside the Inverness Baptist Church in Castle Street and Ness Bank Church.
Police employed 11 traffic wardens for the region until September 2012 but this number was reduced as part of a national cost-cutting review.
By March 2014, there were only two wardens left – both based in Inverness.
Since then the local authority has worked to decriminalise parking in the region and on Monday, after a six-month delay, the new regulations came into force.
A team of 10 parking officers are currently patrolling in Inverness and there is one stationed at Fort William.
City centre councillor Janet Campbell said the figures were a "wake up call for all of us", but stressed she still had "major concerns" about the level of parking facilities in the city, particularly in the west side covering roads such as Kenneth Street and Fairfield Road.
Mrs Campbell said she would be pressing for a review of existing parking facilities in these areas.
She added: "I welcome the warning notices and all of us may very well be complacent, and the numbers don't surprise me.
"I hope people take a lesson because it's now legally binding and enforceable, but we must see that we have appropriate parking facilities in line with this."
Fort William and Ardnamurchan councillor Thomas MacLennan said: "When there are so many warning notices being issued there is obviously a lot of parking that is needing enforcement action, and hopefully the public will take notice."
Work to paint and replace lines and signage is already under way in other towns including Aviemore, Newtonmore, Kingussie, Grantown, Tain, Alness, Invergordon, Dingwall, Wick, Thurso and Ullapool.
Penalty charge notices will be issued in these towns at various times over the coming months, and money collected will go towards maintaining the scheme.