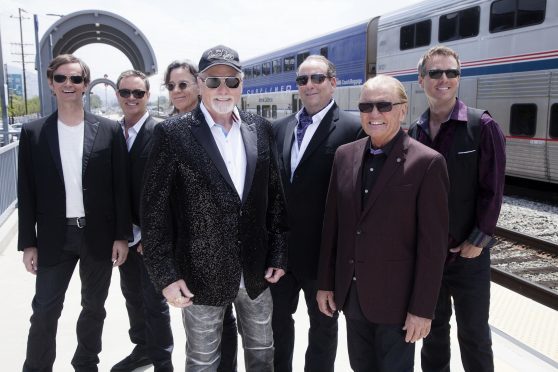 One of the world's biggest bands have announced plans to take to a stage in the Highlands for the first time in their 50-year history.
The Beach Boys, who have sold more than 100-million records worldwide and played to millions of adoring fans, are planning an "intimate" gig at Inverness Leisure Centre on May 27.
As pioneers of the 1960s California surf-rock sound, they became one of the biggest bands in the US and one of America's most influential musical acts.
The band's latest line-up has promised to perform all the greatest hits from an extensive back catalogue of iconic songs including Good Vibrations, Surfin' USA, Barbara Ann, Fun Fun Fun, I Get Around and Wouldn't It Be Nice.
Co-founder Mike Love and long term band member Bruce Johnston will continue the legacy with the help of fellow musicians Jeffrey Foskett, Brian Eichenburger, Tim Bonhomme, John Cowsill and Scott Totten.
Announcing the show, Mike Love said: "It's great that, 50 years plus, we're still in a position to be touring and sharing our music with fans around the world.
"We've not been to Inverness before, so we're looking forward to it.
"It'll be an opportunity to perform our favourite hits, during this special show for our fans in the north of Scotland."
Inverness-based concert promoter, LCC Live, is behind the show.
Director Claire Kidger said: "One of the aims when we set up LCC Live was to attract some of the biggest music artists to the area. We'd always thought 'Wouldn't It Be Nice' to secure The Beach Boys, so are delighted to be bringing one of the most influential American rock and pop acts of all time to Inverness.
"The Beach Boys will be performing to a small crowd of under 2,000 people at Inverness Leisure Centre.
"We expect tickets to sell quickly to see The Beach Boys who, 50 years on, remain as relevant as ever in capturing the imagination of music fans of all ages."
Tickets will go on sale at 9am this Friday. (NOV 25) They are available from www.ticketline.co.uk or by calling 0844 888 9991.