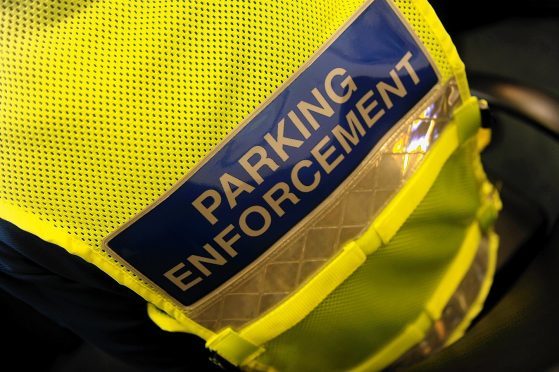 The north's parking enforcement officers dished out nearly 1,000 tickets in the first month of the new scheme – potentially earning up to £60,000.
A total of 918 tickets were handed out in Inverness in the first four weeks, while 75 tickets were issued in Fort William in the same period.
Offenders will be liable to pay £30 if they stump up within 14 days, or £60 if they wait for more than a fortnight.
Inverness Central councillor Bet McAllister said she was "surprised" with the figures and said that it may be time to start changing some of the restrictions.
She said: "I think there are one or two anomalies here that they are still going to have to work on. You do feel for the people at church because they are only going to be there for a maximum of one hour on a Sunday. They could maybe have cards to display during that time.
"I have also raised the point of allowing use of the loading bays which are not used on Saturday and Sundays. They could be used by people with blue badges because it's often difficult for them to get round the town. I am thinking of the loading bays in Church Street in particular."
Fellow ward councillor Janet Campbell said she found the latest figures "disappointing", but added: "The fear I have is that this has been well advertised and we also had a three week grace period, so I feel there may be insufficient parking facilities.
"And some of these tickets have been issued on a Sunday. Enforcement in other towns and cities in Scotland does not start until 12.30pm or 1pm, so why should we have an all day parking enforcement order on a Sunday?"
Shane Manning, Highland Council's principal traffic officer, said that there would be "no dispensation for worship" anywhere in the city as it is impossible to draw the line when considering other beliefs.
He also said that freeing up loading bays would contradict the UK-wide rule.
But Mr Manning stressed that there is "always scope for change" and that his team are continually looking at the effectiveness of the restrictions, adding: "We welcome members of the community who are living and working in the streets to give their suggestions and maybe some of these can be acted on."
During the first four weeks of the scheme, the number of parking tickets issued between weeks one and 4 – 243, 221, 214, 240 – has stayed steady in Inverness. In Fort William the figures for each week were 28, 14, 8 and 25 respectively.