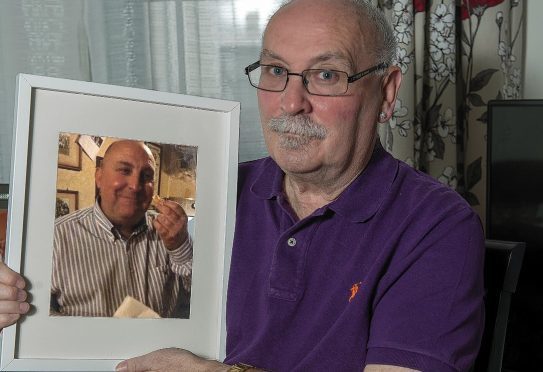 The heartbroken family of murdered Inverness police officer Gordon Semple have said they will never forgive his killer – and hope he dies in jail.
Breaking Bad-inspired Stefano Brizzi was sentenced to a minimum of 24 years in prison yesterday for strangling Constable Semple during a sex session then attempting to dissolve his body in acid.
The 50-year old Italian crystal meth addict even tried to cook and eat the former Inverness High School pupil's flesh, with the judge describing the scene witnessed by police in Brizzi's south London flat as "unprecedented".
The court heard the victim's elder brother, Inverness-based taxi driver Ronnie Semple, describe him as a "Dixon of Dock Green character" who was "caring, generous and much loved".
Mr Semple welcomed the sentence last night, and told the Press and Journal that he hoped that his brother's killer is never released.
"It's what I expected – I expected life. A minimum 24 years without parole, that helps as well. Hopefully he won't see the light of day again," he said.
"We're just glad it's all over. It's time for my son and daughter and grandkids to try to enjoy Christmas."
Asked if he could ever envisage forgiving Brizzi, Mr Semple said: "That's a big 'no'. That's a definite 'no'.
"It's not as though it's an accident, knocking down someone with a car. Then maybe you could forgive."
He added: "We're very happy that the judge took the decision that he did and we're full of praise for the Metropolitan Police.
"Obviously Gordon was doing something he shouldn't have been doing but he was one of theirs and they were determined to get the guy for murder."
Mr Semple believed Brizzi was on a path to murder, and "if it wasn't Gordon it would have been someone else".
Brizzi, a former Morgan Stanley IT developer, was last month found guilty of murder by a majority of 10 to two after the jury had deliberated for more than 30 hours.
Judge Nicholas Hilliard, the Recorder of London, sentenced him yesterday to life imprisonment at the Old Bailey with a minimum sentence of 24 years.
He told him: "No sentence I can pass can undo what you've done.
"I have no doubt that there came a time when you went beyond what was agreed and you decided to cause him really serious harm."
He added: "Your attempts to conceal what happened and dismembering and destroying his body are terrible features of the case."
The judge commended the officers who attended the "unprecedented scene", which "no amount of training or experience could have equipped them for".
He said he was satisfied Brizzi's main purpose in cooking the body was to dispose of the fat, but added: "I'm also sure having done so you bit into the body".
Mr Semple had worked at the Royal Bank of Scotland before joining the Metropolitan Police in October 1983, latterly being attached to the antisocial behaviour unit at Westminster Council.
The court heard how the defendant met his victim on gay dating app Grindr and arranged a "hot dirty sleazy session" at his flat near London's Tate Modern gallery on April 1.
According to Brizzi, Mr Semple died when a dog leash he had been wearing as part of a sex game slipped.
But a pathologist concluded that while strangulation was a possible cause of death, it would have taken minutes rather than moments, as the defendant had claimed.
After the killing, Brizzi was caught on CCTV buying buckets, a perforated metal sheet and cleaning products from a DIY store.
Inspired by a scene from his favourite TV show Breaking Bad, he then set about dismembering the body, stripping the flesh, burning some in the oven and mixing some with acid in the bath.
PC Semple's long-term partner Gary Meeks reported him missing when he failed to return to their home in Dartford, in Kent.
Neighbours complained about the stench coming from Brizzi's flat and eventually called police.
Officers discovered the grisly sight of "globules" of flesh floating in the bath, bags containing bones, and pools of human fat in the oven.
Brizzi, who was wearing pink underpants and sunglasses, was arrested as officers realised the enormity of what they had found.
The court heard there was evidence in the kitchen that Brizzi had chopped up the Inverness-born officer with a variety of utensils and may have even used chopsticks to eat morsels of cooked meat.
Following his arrest, Brizzi admitted killing and trying to dissolve the body of a policeman because "Satan told me to".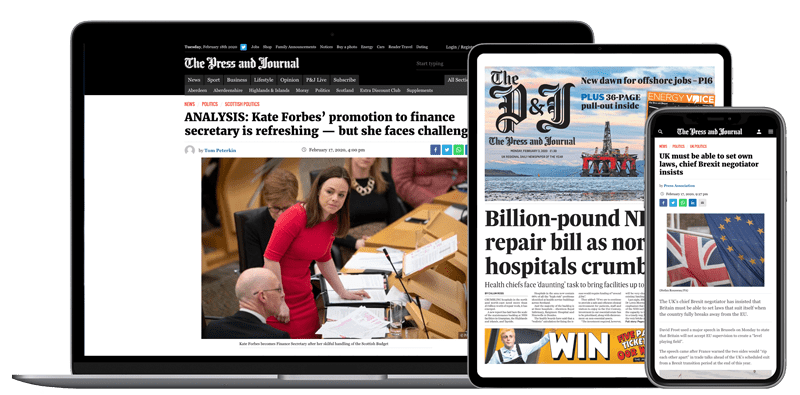 Help support quality local journalism … become a digital subscriber to The Press and Journal
For as little as £5.99 a month you can access all of our content, including Premium articles.
Subscribe