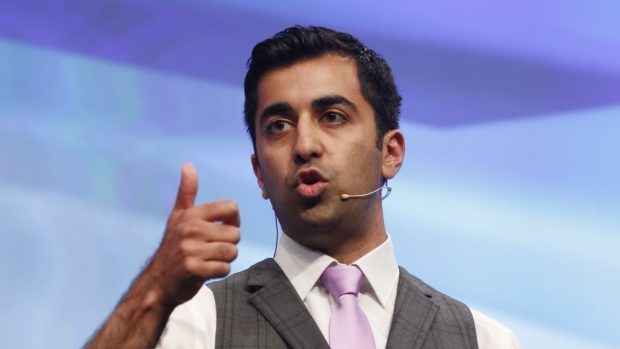 Plans for a new railway station at Inverness Airport have been give a major funding boost by the Scottish Government.
Transport Minister Humza Yousaf announced that £3.34million is being given towards the new facility at Dalcross.
Frank Roach, manager of north transport partnership Hitrans, welcomed the money and said the agency are now looking for other sources of funding to complete the project, likely to cost around £5million.
Plans for the development are pushing ahead with a full planning application currently with Highland Council.
The new station will includes a car park with drop off facilities for buses and taxis and will serve the airport as well as the growing new town at Tornagrain.
Mr Yousaf said: "The Scottish Government are strong supporters of expanding Scotland's rail network, having added 13 new stations to the network across the country since 2007, and more new stations in the pipeline.
"This substantial funding package brings a station at Dalcross a step closer to reality is a welcome boost to passengers and communities along the Inverness to Aberdeen corridor.
"The track infrastructure required to support the new station is already being delivered through the Aberdeen to Inverness Improvements project.
"The funding announced today will support the delivery of the actual station facility itself."
Hitrans are aiming to have the 568ft platform built by December next year if the plans are approved, with the aim to make the station operational by the end of 2018.
Mr Roach said: "We're delighted with the funding announcement for Dalcross, it's extremely welcome.
"There still is a funding gap so we have to have discussions with other local funders to raise a bit more.
"We can take that to government and say 'we've got a bit more, is there anything more you can provide'.
"So it's very welcome."
Under the plans, every train on the Inverness to Aberdeen route will stop at the station.
Forecasts have estimated that within 50 years the Dalcross station will overtake Elgin to become the busiest in the north, after only Inverness.
The proposed location of the development is adjacent to the C1017 airport access road, between the first and second roundabouts after leaving the existing A96, at the southern corner of the airfield.