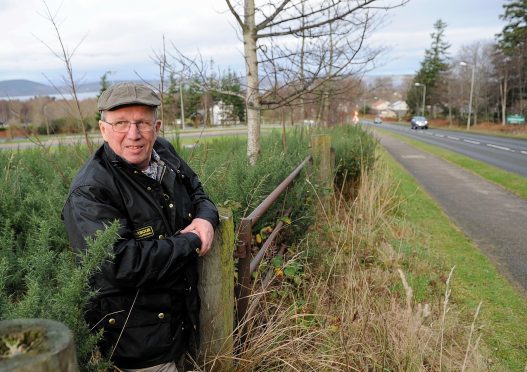 A steep access point to new Inverness housing development will prove a serious danger to winter motorists, according to a community leader.
Highland Council officials have used delegated powers to approve the construction of 27 flats on a gap site above Smithon-Culloden Free Church, close to Tower Road, which links the villages to Westhill.
Affordable homes will be built by city-based firm Compass Building and Construction.
But Smithton and Culloden Community Council, which objected on traffic grounds, has reiterated its concerns.
Its chairman David McGrath said: "We think this is something that will return to haunt the council.
"The access will be on a steep, downhill gradient on a bend and we feel this will prove to be highly dangerous.
"In bad weather on that road, when there's ice and snow, people already park cars out on the distributor road rather than on the housing development because they can't get out of the housing development because the council doesn't sufficiently grit the roads."
No-one could be contacted yesterday at Compass Building and Construction or at the council's community services department.
Compass has previously stated that the development would address a "real need" for affordable housing in the Inverness area.
The planning officers have said that "all relevant matters have been taken into account" in appraising the application.
The council spends about £5million on winter road maintenance through a fleet of 105 gritters, 48 pavement gritters and a snowblower.
Over a typical winter, it spreads about 50,000 tonnes of salt on the roads.
The church, which regularly attracts a large congregation, also serves as a community facility. Church leaders have welcomed the housing plan.
The flats have been designed in tiers down a sloping site with an access from a new junction off Tower Road.
Construction work is expected to start early in the new year.