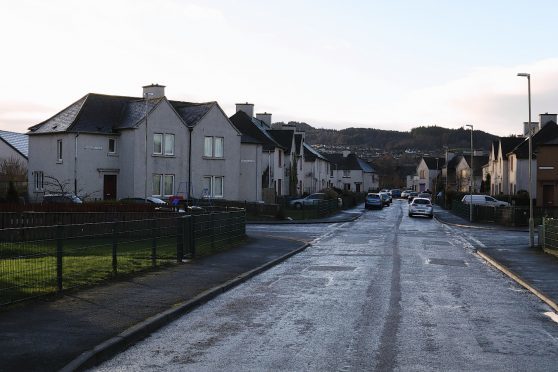 A man has been left with lasting injuries after being seriously assaulted in the early hours of New Year's Day.
Police believe that a weapon may have been used in the attack, which happened in the South Kessock area of Inverness.
The victim – who is in mid-20s – was found lying on the pavement at the junction of Craigton Avenue and Bridgeview Drive shortly before 2am.
Police said he was bleeding heavily from a number of wounds to his neck and face and appeared to have been "beaten up".
Officers now also believe that the injuries may have been caused by a weapon.
He is thought have been in the Kessock Road area before he was assaulted.
He was treated in hospital but will bear permanent injuries of the incident.
Police initially appealed for information on Monday, January 2 – but yesterday reissued their appeal with more detail on the incident.
Officers also went door to door in the area yesterday to try and find fresh witnesses to the incident.
A police spokeswoman said: "The man, aged in his mid 20s, appeared to have been beaten up, he was bleeding heavily from numerous wounds to his face and neck which appear to have been caused by a weapon.
"He was treated in hospital but will have permanent injuries as a result of this attack.
"Police believe the injured man had been in the area of Kessock Road prior to being assaulted.
"Officers are carrying out house to house inquiries in the area to find witnesses to this incident.
"Anyone who saw the assault or has information about the circumstances is urged to contact the CID at Burnett Road, Inverness on 101 or Crimestoppers on 0800 555 111."
Meanwhile, it is understood that a police investigation into an alleged sexual assault on a 17-year-old girl in the Grant Street area of Inverness has concluded.