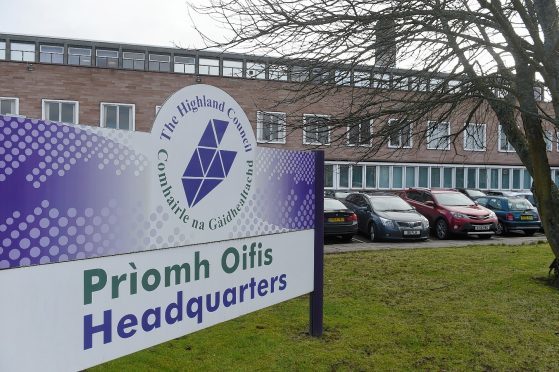 Work is well under way to straighten a section of road near Nairn known locally as an accident blackspot.
Beech, birch and Scots Pine will continue to flourish despite bulldozers ploughing through precious woodland to straighten the "leafy bends" on the B9006 Croy-Clephanton road, according to Highland Council bosses.
A new 670-yard section will run from Kilravock Castle and rejoin the B9091 at the north bend before merging with the B9006 at Croy.
The alteration was approved under designated powers by council officers despite local concerns about a new potential for speeding.
Croy and Culloden Moor Community Council leader Bruce Strachan has warned that the straighter route will encourage greater speed, exacerbating the risk of crashes.
In contrast, the council's head of infrastructure Colin Howell said: "Once completed, people will be able to drive the new section of road and experience for themselves the improved road design and appreciate that it will be an attractive and much safer section of road."
Large radius bends have been used for the new carriageway "to avoid creating a long, straight, speeding opportunity," according to the council.
After inspecting the progress, Mr Howell said: "This location at the bends is one of the worst accident blackspots within the council's road network and the B9006/B9091 route has a number of sections where the alignment is below the expected standard.
"I understand that the community has raised a number of concerns about safety in the area and about the planning process for this particular section. We've engaged with community representatives and listened to their concerns."
Landscaping works include the planting of 800 young trees including birch, hazel, rowan, holly and cherry. The new stretch of road is scheduled to open in March.