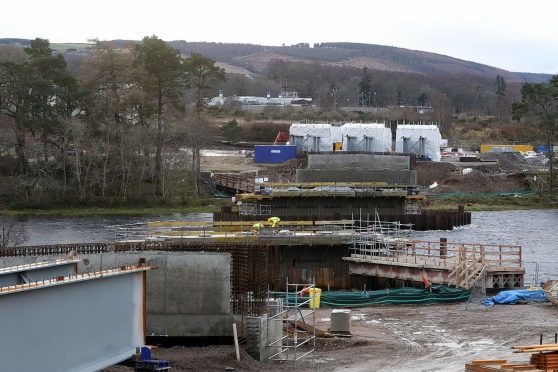 One of the biggest cranes in Britain will arrive in Inverness next month to lift giant steel beams into place for the new road bridge over the River Ness.
The machine -capable of lifting 1,000 tonnes – will be put to work on the next "exciting" stage of the city's long-awaited £55million West Link project.
The crane is arriving earlier than expected as contractors continue to make progress on the congestion-busting bypass.
Work on the West Link began in May last year and 20% of the road surfacing has already been completed.
By 2020, motorists should be able to travel from the A96 Aberdeen road and A9 Perth route, along the southern distributor road to the A82 Fort William road, via a new bridge over the River Ness and a swing bridge over the Caledonian Canal.
It is hoped the completion of the link will take thousands of vehicles out of the city centre.
Colin Howell, Highland Council's head of infrastructure, said members of the public would soon see the bridge take shape.
"The works are progressing and this is the next big exciting thing," he said. "It will be a sight to see, lifting the beams onto the bridge.
"The crane is scheduled to arrive in early Febuary. Each beam is lifted in pairs of two.
"We will start on the south side, getting a third of the way across. We then go to the north side and get another third of the way across. Then to the central section.
"The beams are currently being welded together to ensure they are ready. The beams go on and then we cast the concrete to provide the bridge deck and containment barrier.
"We're currently on programme and the reality is that the crane lift is probably earlier than we originally anticipated."
He added that the replacement of Highland Rugby Club's facilities and the road surfacing elements of the project were also progressing at pace.
"Surfacing operations are ongoing. We've done about 20% of all the surfacing on the job. The contractors are on site just now. If you go there you will see that it's starting to look like a road," he said.
"Significant progress has also been made at the rugby club."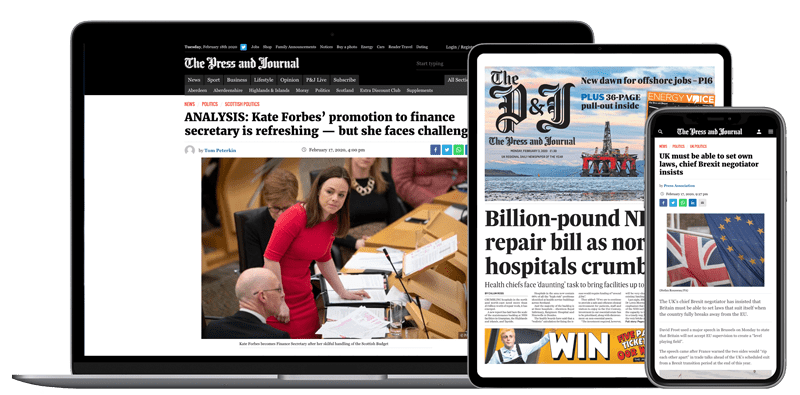 Help support quality local journalism … become a digital subscriber to The Press and Journal
For as little as £5.99 a month you can access all of our content, including Premium articles.
Subscribe