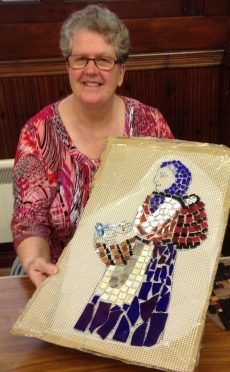 The fishing heritage of a Black Isle village is being celebrated in a new mosaic created by local people.
The artwork has been installed at Avoch's community garden and depicts the lives of fishing families in the late 19th and early 20th centuries.
It is called "Silver Darlings", after the herrings landed at the village's harbour.
It was inspired by similar mosaics in other locations across the Black Isle and was created under the guidance of Fortrose artist Sally Purdy.
She was keen to focus on the often overlooked role of women in fishing communities.
Sarah Dunton, chairwoman of Avoch and Killen Community Council. said: "We hope people will spend some time studying it – they will be able to see the Kessock herrings, traditional fishing boats, seagulls, fishermen wearing ganseys unique to Avoch, and women and children involved in collecting and gutting the herring and transporting them in their creels.
"They will notice the intricate clothes the women wore – practical but with style.
"If people look even more closely they will be able to read some words in Avoch dialect which can still be heard spoken today.
"People will want to keep looking to see what else they can spot and then go on to enjoy the sights and sounds of this delightful and historic village.
"We are all very proud of this wonderful mosaic."
The work was paid for by a generous benefactor who was born in the village and has many happy memories of growing up in the community when herring fishing made the village prosperous before the decline of the industry in the area.
Many local people worked on the mosaic, including some retired fishermen descended from local Avoch families.
Also involved were the Avoch Friendship Club, The Kirk Session of Avoch Church of Scotland and Pencon Productions Ltd, as well as several local residents.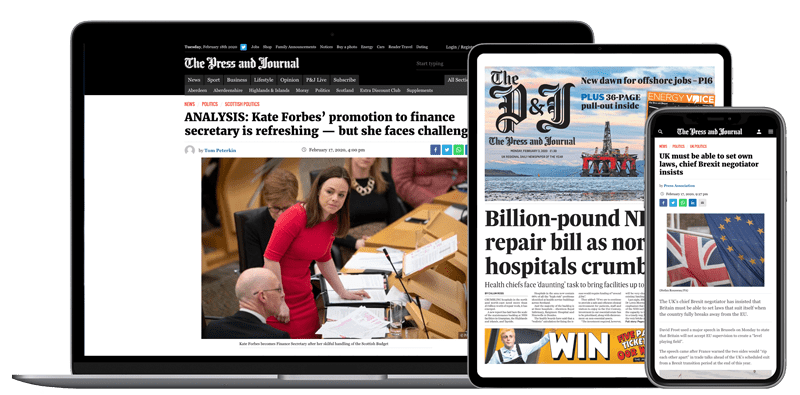 Help support quality local journalism … become a digital subscriber to The Press and Journal
For as little as £5.99 a month you can access all of our content, including Premium articles.
Subscribe