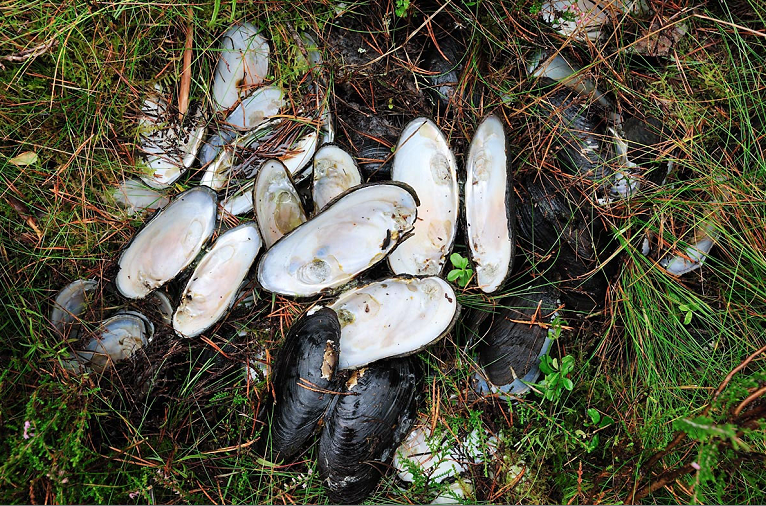 A scheme to safeguard and grow numbers of ancient pearl mussels in a Highland river system needs more funding.
The Ness and Beauly Fisheries Trust has been involved for the last five years in a scheme to grow numbers of the freshwater shellfish in the River Moriston.
The Pearls In Peril Life + project, co-ordinated by Scottish Natural Heritage, has involved the temporary capturing and artificial encysting of 1,000 juvenile salmon and trout with pearl mussel larvae.
A pearl mussel can live for 120 years and the larvae rely on the gills of host fish for their survival – but only one in four million larvae survive.
A survey conducted last week found that up to 29% of the fish being captured for testing have pearl mussel larvae, which is good news for the river.
But funding for the project is due to run out at the end of March.
Nick Barker, senior biologist , said:"Working for the local Fisheries Trust, we have been heavily involved in this project since 2012. The aim has been to restore a declining population in the Moriston.
"In some areas of the river there are good levels of pearl mussels – but in other parts, the decline has reached the point where very few exist.
"We are implementing best practice conservation methods in this scheme which attracts European Union support. But more time is needed to reach results which restore the habitat and secure the long term survival of these pearl mussel populations."
It has been illegal to catch, sell of buy a pearl mussel in Scotland for 19 years, but numbers remain perilously low.
Between one in every 1,000 and one in every 5,000 pearl mussels contains a pearl, which led to massive overfishing of them and an imposition of the ban.
In the space of 100 years, one third of Scottish rivers no longer contain pearl mussels while a further third only contain old mussels which no longer reproduce.
But Scotland remains a global stronghold for the species, which places importance on growing and sustaining the population in rivers such as the Moriston.