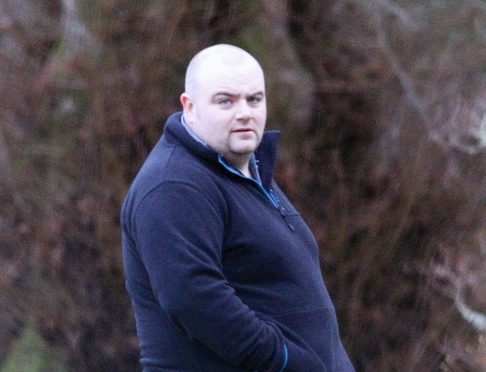 A long-serving prison officer was behind bars last night after he admitted smuggling drugs and mobile phones into HMP Inverness.
John Wallace was paid hundreds of pounds for every delivery into Porterfield jail over a five-month period.
Wallace, from Nethy Bridge, put the drugs and phones in socks and then packed them into cardboard boxes labelled "Beat the Bosses Mobile Phone" and threw them over the prison wall.
He then picked them up on the other side when he was on duty. He would then meet prisoners secretly in the shower block to distribute his haul.
The 36-year-old, who had 13 years of service, only stopped when he was caught after a tip-off to police.
Yesterday at Inverness Sheriff Court, as Wallace admitted the offences, he was remanded in custody ahead of sentencing next month.
Wallace, nicknamed 'Waldo', of Craigmore Crescent, pleaded guilty to two charges that between October 27, 2015, and March 18 last year, he introduced without reasonable excuse to HMP Porterfield Prison, mobile phones and cannabis resin, being prohibited articles and repeatedly threw parcels containing the contraband over the wall, collected them and took them into prison.
He also pleaded guilty to being concerned in the supply of cannabis resin in the prison and elsewhere while acting with others.
It is unclear exactly how much Wallace had earned but it was many hundreds if not thousands of pounds. He claimed it was only £1,800 but prosecutors dispute this figure.
Police were tipped off about the operation and Wallace's illicit activities were halted on March 18 last year when he was arrested.
The court was told that when officers approached him at 6.35am in the Tesco Car Park at Inshes, he told them: "There's drugs in the car – they're in a red bag in the boot of the car."
Fiscal depute Michelle Molley said: "The vehicle was searched and recovered were a black box containing resinous substance; an empty black box labelled "Beat The Boss Mobile Phone"; two Samsung mobile telephones and £400 in cash, all in £50 notes.
"In Wallace's possession was also £100 in cash. His home was searched and police found paperwork with prisoners' names."
Ms Molley said there were also notes saying "the Tiger was sorting that"; "it ready whenever, just cant get hold of him, got visit with them 2moro so will tell him but afternoon visit and you wont be here Tigers ready 2moro Willy might be ready just fone".
Ms Molley said one of the notes was written to him by a prisoner about an associate named Tony – otherwise "Tiger" – sorting out cash payments.
The court was told that the resinous substance was identified as cannabis resin and weighed 99.22 grams, raising approximately £1,450 in a prison.
Police discovered that a partner of another man had been a go-between. Wallace would collect the parcels from her and hand them over to the man inside the prison between 27 October 2015 and 17 March 2016.
Ms Molley said Wallace initially denied taking in packages from the woman, but a Police Scotland Cybercrime report revealed 1,583 text messages were exchanged between him and her between 27 October 2015 and 17 March 2016.
She added: "It confirmed weekly meetings during which she would hand over packages to him at various locations in Inverness. The texts suggested a 'close' relationship between them."
Ms Molley added that Wallace stated he received £1,800 in payment for the deliveries, but added: "This is not accepted by the Crown."
Ms Molley said it is believed that Wallace received payments of between £400 and £800 for each delivery he took. The deliveries were planned once a week. Sentence was deferred until March 10 for a background report.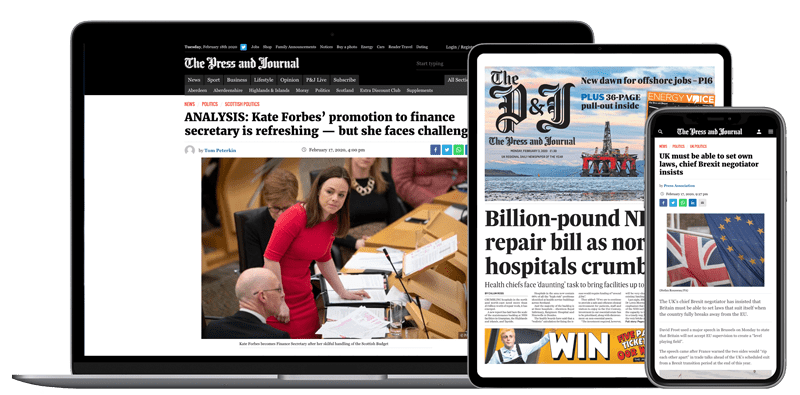 Help support quality local journalism … become a digital subscriber to The Press and Journal
For as little as £5.99 a month you can access all of our content, including Premium articles.
Subscribe