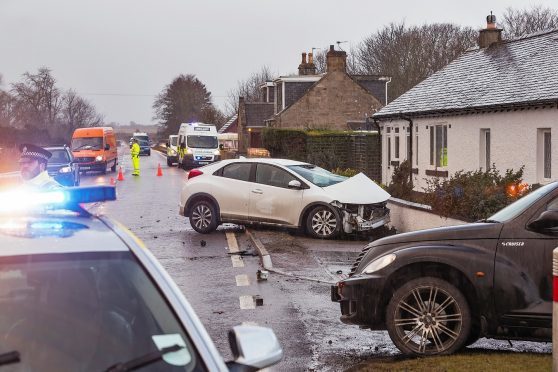 A crash involving a lorry and two cars on the A96 near Inverness has caused rush hour disruption.
A woman was treated at the scene for shock and arm injuries.
The accident happened on the Inverness to Aberdeen road between Inverness Shopping Park and Allanfearn at about 8.15am.
The road was initially blocked by recovery has since been arranged for the vehicles.
As well as the lorry, the accident also involved a Honda Civic and Chrysler Cruiser.