A trio of controversial housing developments are poised to proceed in the south of Inverness despite local opposition.
More than 230 homes could be built at three separate sites in the outskirts of the Highland capital – and work could begin within weeks.
Local authority planning officials have recommended councillors approve an 82-home scheme near Asda at Slackbuie and a 49-home development at Balvonie Braes next week.
And a Scottish Government reporter has paved the way for 102 homes to be built at Parks Farm area of Milton of Leys by upholding an appeal against Highland Council.
All three developments have proved controversial in the south of Inverness, where residents have long complained about a lack of amenities and pressure on schools.
Last night, Inverness South Community Council chairman Kevin Findlay said: "The problem is that there is no infrastructure and Milton of Leys Primary School is capped.
"There isn't any room for the kids from these developments. We need a new primary school not new houses.
"It's going to make it absolutely horrendous to be honest. It's the same problem for the ones at Asda too, they are trying to fit into schools that are overflowing.
"There's a complete lack of forward planning."
The Barratt North Scotland proposal for 82 houses near the Asda superstore at Slackbuie is opposed by Inverness South Community Council and three residents have also objected.
The homes are planned for a site near where a 60-house development has already been approved and by a field earmarked for another 80 new homes.
But the area was only zoned for 24 homes in the local development plan – not the 222 that could now be built.
Despite the concerns, planning officials have recommended approval of the development at a meeting on Tuesday.
In a report to the committee, they acknowledge the "lack of conformity with the development plan in relation to a mix of uses and density of development" but say that it is considered acceptable because the site is "distinctly separate from the district centre and a good layout has been achieved".
Douglas McLeod, regional managing director for Barratt Developments in Scotland, said: "We are looking forward to building this new development of much needed new homes for local first time buyers and families.
"This latest offering from Barratt Homes will provide a quality range of new house styles designed for 2017 in a top city location."
The officers have also recommended approval of a contentious scheme by Albyn Housing Society at Balvonie Street.
A total of 49 houses – a mixture of two and three-storeys – have been earmarked for a site adjacent to the location of the controversial "Scotland's Housing Expo", which was created to showcase eco-friendly housing.
Inverness South Community Council and 14 residents have objected, with only 33 homes originally envisaged for the site.
The officers said: "In overall terms the development as a layout, design and choice of materials is both interesting and welcome."
Calum Macaulay, chief executive at Albyn Housing Society, said: "We welcome this recommendation for approval and look forward to developing these high-quality affordable Inverness city homes where demand continues to outstrip supply."
Meanwhile, members of the local authority's south planning applications committee will also be told on Tuesday that a Scottish Government reporter has upheld an appeal by developer Tulloch.
Councillors had blocked its plans for adding a deck to two-storey homes at Parks of Inshes, taking the total to 63 private dwelling and 39 affordable units consisting of flats and villas, amid claims they would be imposing.
Last night, a Tulloch Homes spokesman said work would now begin on the development imminently.
"We're extremely pleased at getting the green light for The Parks from the Scottish Government and we'll be on site in three to four weeks to get cracking," he said.
"We were disappointed at the delay caused by the original planning committee refusal, despite the council professionals recommending approval.
"Particularly so, as this phase earmarked homes for first time buyers and a higher proportion of affordable homes than is legally required.
"It's a relief to now move past this and get on with building these homes."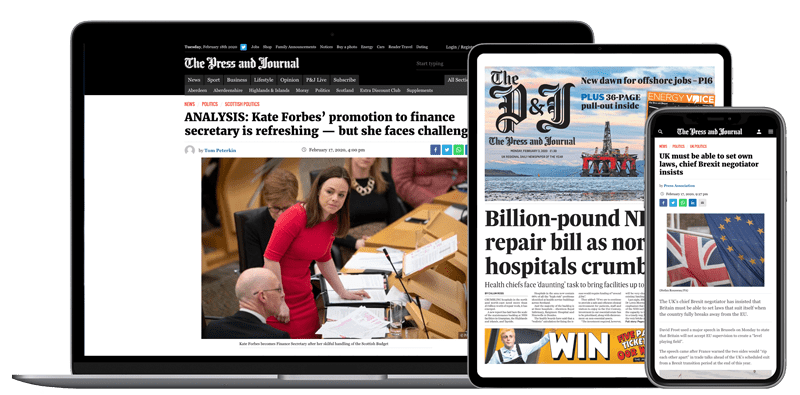 Help support quality local journalism … become a digital subscriber to The Press and Journal
For as little as £5.99 a month you can access all of our content, including Premium articles.
Subscribe