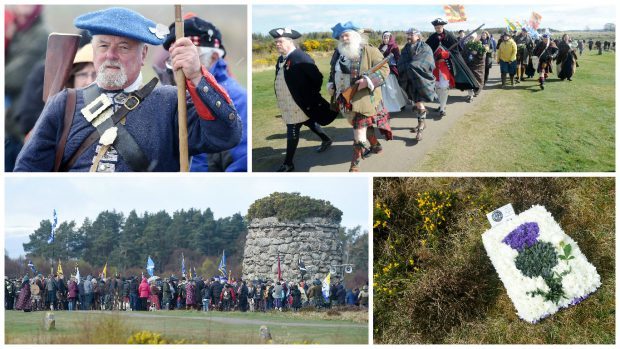 Hundreds of people gathered to mark the 271st anniversary of the Battle of Culloden.
The date was marked with a series of events across the weekend, including the annual memorial service organised by the Gaelic Society of Inverness.
The battle was fought on April 16, 1746.
Jacobite supporters led by Bonnie Prince Charlie seeking to restore the Stuart monarchy to the British thrones gathered to fight the Duke of Cumberland's government troops on moorland south of Inverness.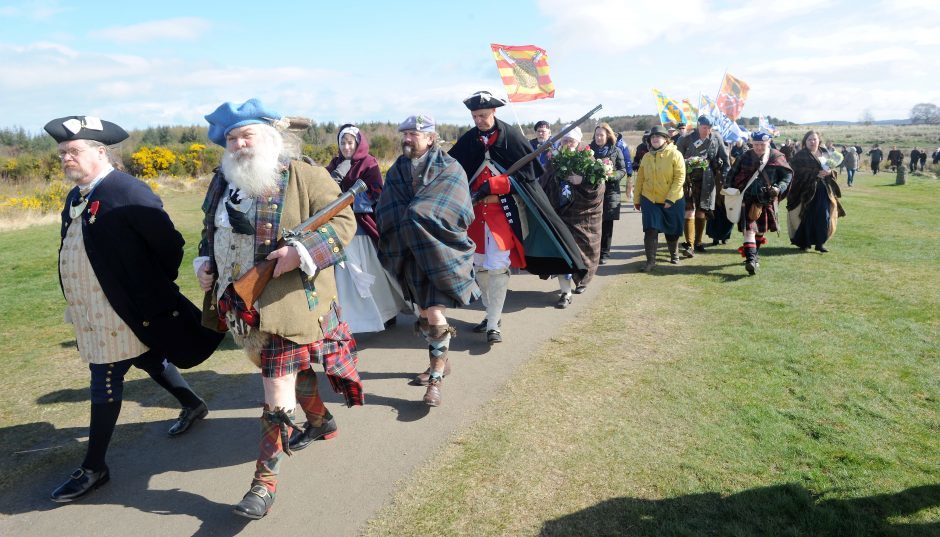 It remains the last pitched battle fought on British soil.
It lasted less than an hour and claimed the lives of about 1,300 men – more than 1,000 of them Jacobites.
The memorial service was held on Saturday, with hundreds of people taking part in a procession across the battlefield to the memorial cairn.
Many were dressed in traditional plaids and Highland garb for the poignant occasion.
The event marked a double anniversary – as it was also the 80th anniversary since the National Trust for Scotland began caring for the battlefield.
Two small areas land was first donated to the trust by Alexander Munro of Leanach Farm in 1937.
More land has been gifted over the years and the trust now maintains the southern section of the battlefield.
The anniversary weekend included a number of events, opening with a talk by historian Professor Christopher Duffy about literature on the Jacobite uprising.
NTS staff also offered guided tours of the battlefield, telling the stories of the men and women involved, as well the tactics of the two sides during the battle.
A keynote discussion was led by Sarah Fraser, author of The Last Highlander, Professor Hugh Cheape of Gaelic college Sabhal Mor Ostaig and Kirsteen Currie of Aberdeen University.
This session looked at the far-reaching consequences of Culloden for the people and culture of the Highlands and the rest of Scotland.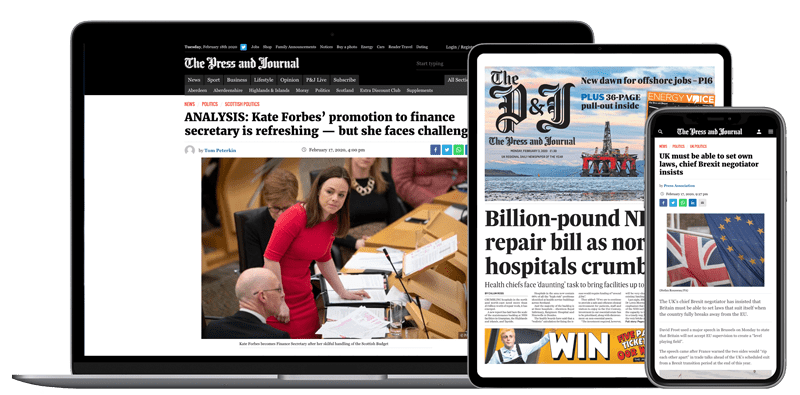 Help support quality local journalism … become a digital subscriber to The Press and Journal
For as little as £5.99 a month you can access all of our content, including Premium articles.
Subscribe