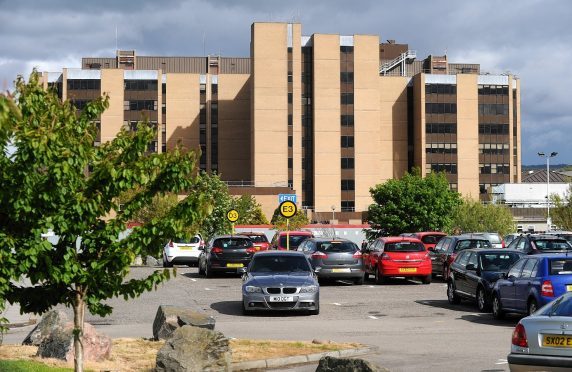 A Raigmore Hospital nurse has been suspended after admitting not responding quickly to concerns about patients.
Veronica Smyth has been suspended for six months by the Nursing and Midwifery Council (NMC).
She admitted three charges relating to her conduct while working a nightshift at the Inverness hospital on March 12, 2015.
She admitted not responding promptly to an alarm going off on a patient's infusion pump.
She also used a derogatory term when referring to a patient and one or more occasion did not respond promptly or appropriately to patients' requests for pain relief.
Mrs Smyth did not attend an NMC hearing into her case earlier this month.
She had worked for 20 years at Raigmore within the orthopeadics department before the incident.
She no longer works as a nurse and told the NMC she has no intention of returning to the profession.
A submission made by Mrs Smyth to the NMC said: "Hindsight is a great thing and I know I wasn't at my best that night and in reality should never have gone to work that night but at the same time I didn't want to let my colleagues down by reporting in sick.
"Instead I let my career be destroyed by one night of poor judgement.
"I have no desire to return to nursing as the goal posts are forever changing for what is expected of you and the help you get to achieve this.
She added: "Yes I miss being a nurse after 26 years it is not the same now as it was then and I only wished I could've left nursing on a more positive note."
The NMC imposed a six month suspension and an interim suspension of 18 months.