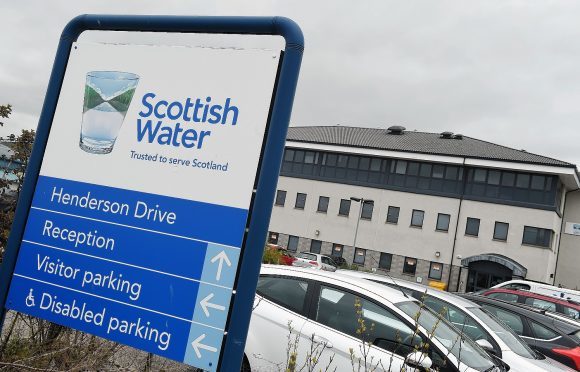 Scottish Water is carrying out a six-figure overhaul of its Inverness base.
Work has been ongoing at the utility company's Henderson Drive office since October.
The £891,757 revamp is due for completion by the end of next month.
The contract for carrying out the work has been awarded to Paisley-based Clark Contracts.
Work involves the relocation of the main entrance and the installation of a new canopy and hard-standing to connect the car park and the building.
A new reception and security arrangements are also included in the change to entering the building.
Meeting space is also being "redefined" with additional rooms as part of the wider reception area.
The main office space is also being rearranged to create open plan space, as well as a remodeled training area for staff.
The roof is due for a refurbishment as well.
A Scottish Water spokesman: "The work ongoing at Scottish Water's Henderson Drive office in Inverness started last October and is due for completion in May of this year.
"The work includes an upgrade of services in the building to current building standards and includes a roof refurbishment."
The building acts as a main office for the Inverness area.
The utility company also runs bases in Fort William, Stornoway, Kirkwall and Lerwick across the north.
It has its headquarters in Dunfermline.
Scottish Water is publicly owned and has the statutory responsibility for water and sewerage services across the country.
The company is currently carrying out a major £11million project to install a new pipeline to their waterworks near Ardersier, which is also being upgraded.
The pipe will take in the Tornagrain new town and is also designed to fit in with expected expansions around Inverness Airport and Castle Stuart.
Objectors, concerned about the potential impact of the revised facility on local tourism and its dolphin-friendly waters, are adamant that a new sewage works should be built closer to Tornagrain.