The north's education boss has pledged to demand more cash from housing developers to bail out crisis schools.
Parents in one Highland community used Freedom of Information legislation to claim that their school had not benefitted enough financially from a recent housing boom on the doorstep – and that parent councils were plugging the cash gap.
Their fury has prompted a council pledge to seek a bigger levy from house builders to fund new classrooms across the area.
Yesterday, members of Fortrose Academy Parent Council – who spent more than £15,000 last year on essentials including safety goggles for science classes, power cables and art easels – condemned the level of "planning gain" imposed on developers and demanded it be increased.
And last night, Highland education chairman Drew Millar agreed that change was needed.
He said: "The amount the council get from developers is inadequate because the houses are built, families move in with children and then it's the council's responsibility to educate the children.
"If you're trying to build 'affordable' housing every penny counts. But in a place like the Ness Castle area in Inverness, for example, the council is having to find £10million or £11million to build a school and the contributions from the developers are not nearly enough."
The council levies all developments of four or more homes to help cater for more school provision with a sliding scale of contribution based on the expected increase in demand for school places. It can mean a £1,039 levy on each house to fund a secondary school classroom, for example.
Fortrose parent council co-chairwoman Jo-Anne Pugh resorted to an FoI request to establish the extent of recent house building and measure of the contributions.
Although many of her questions were not answered exactly, she was left with the feeling any levy was not benefitting the school her son and daughter attend.
She said one development, by Tulloch, was supposed to result in a £47,000 contribution to Fortrose Academy.
She added: "However, the academy didn't know about this – and it certainly hasn't been spent on a new classroom."
Ms Pugh stressed she was not blaming Tulloch or any developers – and claimed there was no clear link between the levy that developers were paying and the money being channelled into local amenities.
She added: "Highland Council, historically, haven't been good at squeezing money out of developers," she said. "In Inverness, huge developments are planned and there's a massive shortage of school places."
Tulloch declined to comment.
Skye, Lochaber and Badenoch SNP MSP Kate Forbes will raise the issue at Holyrood today in questions to Finance Secretary John Swinney.
The issues have surfaced just weeks after parents complained about the "crumbling" and "mouldy" condition of older blocks at the school.
The Scottish Government reaffirmed this week that Highland Council has almost £20.4million extra this financial year to support services, up 4.4% on 2016-17.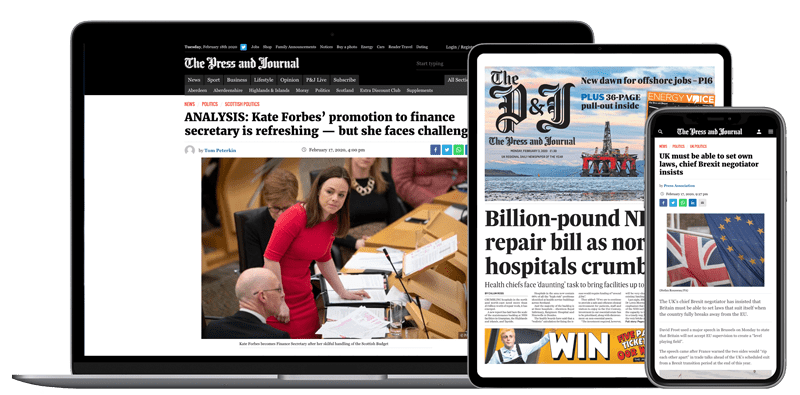 Help support quality local journalism … become a digital subscriber to The Press and Journal
For as little as £5.99 a month you can access all of our content, including Premium articles.
Subscribe