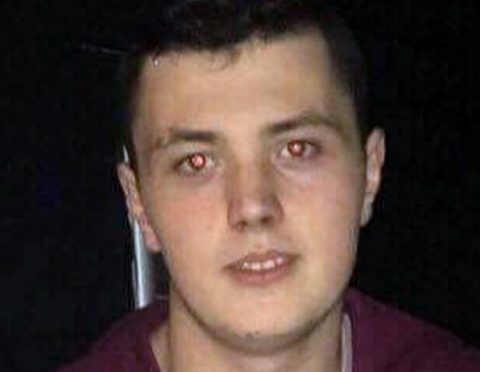 A teenage driver killed his girlfriend and his friend in a head-on collision on a country road just six months after passing his driving test.
David White, now aged 20, broke down in tears as his lawyer apologised to the two grieving families on his behalf at Inverness Sheriff Court on Friday.
Front seat passenger Georgia Gilham was 16 at the time and had been in a relationship with White for about two months.
Last night her mother Debbie Gilham said she has been supportive of her daughter's boyfriend and his family from the start, adding: "There's no point in anymore suffering. At the end of the day, it was an accident and could have been any of us."
White, of Dalcroy Road, Croy, was only minutes from his home on the night of March 24 last year when he lost control of his black Vauxhall Corsa on a sharp left hand bend, crossed the centre line and ploughed into an oncoming Mercedes Benz.
Rear seat passenger, 18-year-old apprentice mechanic John Foggo, died later in hospital from an unsurvivable head injury. Last night his family were unavailable for comment.
Another occupant of the car, 16-year-old Rebecca Angus, sustained multiple injuries and is recovering.
White, who admitted causing the two deaths by driving carelessly on the B9006 Inverness-Cantrabruich road near Croy, sustained head and pelvic injuries.
Police collision experts could not determine the exact cause of the crash at the end of a 500-yard straight stretch of single carriageway.
But they said it could have been excessive speed, steering or braking on the dark, wet road coupled with a lack of experience.
Just before the bend, Sheriff Chris Dickson was told there was a sign warning drivers of the a left hand bend with a sign stating "reduce speed now".
Fiscal David Barclay said: "As he negotiated the left hand bend he lost control and ended up travelling sideways, nearside first, on the opposing carriageway.
"It collided with the front of an oncoming white Mercedes Benz."
Police, ambulance and Highland and Islands Fire and Rescue Service attended and had to cut the four occupants free. The two men in the other car were able to walk out of their car.
Sentence was deferred for a background report and a restriction of liberty order until June 14 and White was disqualified from driving in the meantime.
CORRECTION: On Saturday, we published an incorrect picture which was not David White. This has now been corrected and we apologise to the person whose picture was used incorrectly, and his family, for the upset that was caused.