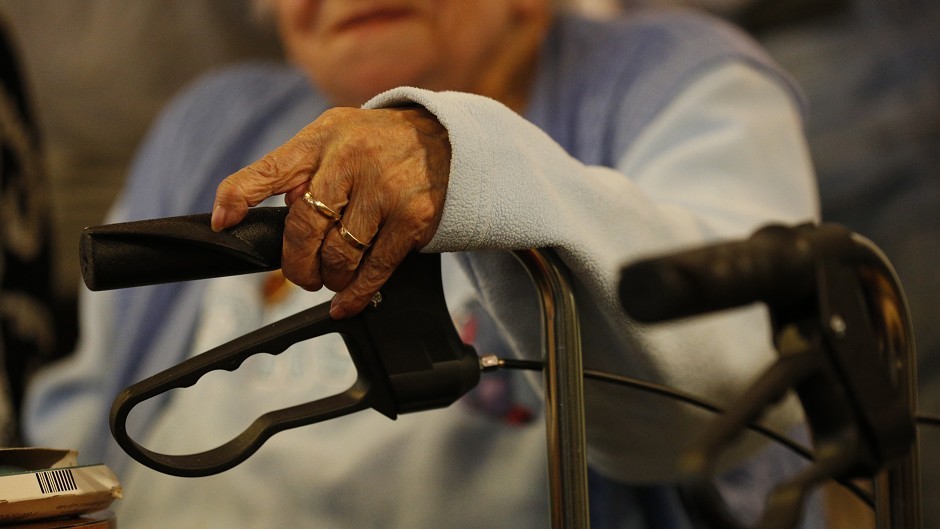 Calls have been made for an overhaul of the "inefficient" current care model in the Highlands by a retired doctor.
Former GP Alastair Noble said that greater focus needs to be put on allocating appropriate resources to specific areas than happens at present.
Dr Noble, who has advised the Scottish Government on integrated health and social care reform, said that changes need to be made to the way care is commissioned across the Highlands.
It comes after the Press and Journal revealed that millions of pounds have been paid to carers not to work.
Dr Noble of Nairn suggested that changes need to be made to the way care is commissioned, regardless of whether it comes from the private sector or in house at the NHS – describing the current system as "inefficient".
He said: "What is needed is accurate information about each locality to make sure that care is being prioritised in the right places."
He said there was a need to move to a more "community care" led system, rather than keeping patients at main hospitals such as Raigmore in Inverness – which he said is not good for either patient or health board.
A carer, who asked not to be named, said the present system was creating "gaps" in cover across the area.
Another said staff were being offered redeployment in other areas .
She said: "That's not what people want. They are being asked to travel away from their area quite often to do something different.
"Carers want to help people in their own communities."
Jean Pierre Sieczkarek, projects lead at NHS Highland, said they agreed with Dr Noble and said they were working to ensure care is flexible and provided locally.
He said: "We recognised that the service was uneven and not working as efficiently as it could which is why are redesigning and making these changes.
"Care at home workers are moving from a long term care service to providing rehabilitation, also known as reablement, we are delighted that this is clearly taking place.
"We are moving a significant majority of our staff into district teams so anticipate there will be very little redeployment taking place but some staff have opted for this rather than joining the reablement service. We have been in regular contact with our staff and they are aware of all the options that are available to them during this massive process of change to ensure we provide the best possible care for our clients and patients."