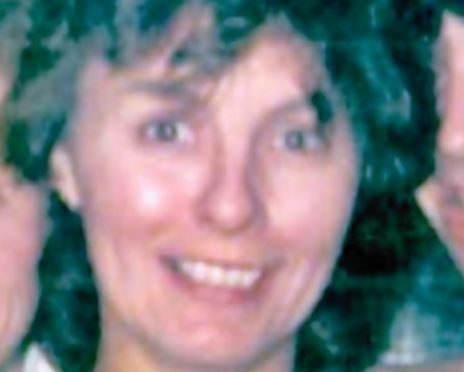 A pensioner who murdered a 60-year-old woman after subjecting her to a 'painful and terrifying' attack in her own home is tonight facing a life sentence.
Michael Taylor, 71, was convicted on Thursday morning at the High Court in Edinburgh on a single charge of murder.
The court heard how Taylor grabbed defenceless Elizabeth MacKay at her home in Kintail Court, Inverness, before repeatedly punching her on the head.
He then caused her to fall to the ground and she lost consciousness. Taylor, a widower, then repeatedly struck her on the head with what prosecutors suspect was either a kitchen pot or pan.
Taylor, a prisoner of HMP Inverness, denied committing the crime.
But he was charged after police found his fingerprints and "large amounts" of his DNA at the scene. Detectives also discovered that Taylor had admitted assaulting Elizabeth to two people following the crime.
On their second day of deliberations, jurors returned a guilty verdict to murder. Judge Michael O'Grady QC told Taylor that the law required him to pass a life sentence for murder.
But Judge O'Grady also told Taylor that he would have to obtain a report about his character before he would impose the sentence.
Ordering Taylor to be remanded in custody, judge O'Grady told Taylor: "Mr Taylor – you have been convicted of an appalling offence.
"Murder is always an appalling offence. The brutality of this particular offence is quite staggering. No one, I imagine, will ever know why it should be that you attacked this woman in this fashion.
"What is abundantly clear is that she must have suffered a painful and terrifying death at your hands.
"There's only one sentence I can impose in relation to this offence. However, I'm obliged to obtain a report in this case. The imposition of a life sentence in this case is inevitable."
The verdict in the case came on the 11th day of proceedings against Taylor, who had denied any wrongdoing. Proceedings in the case were conducted in an unusual manner.
Judge O'Grady adjourned the hearing at 30 minute intervals to give Mr Taylor a 10 minute break. Jurors were told that Mr Taylor had "health difficulties" which meant he couldn't sit in the dock for long periods of time.
The court heard that police were unable to find out why Mr Taylor, whose wife died 20 years ago, attacked Ms Muir.
Police investigating the crime believe he attacked her sometime between March 28 and March 31 2016. Detectives were also unable to determine exactly what Taylor used to murder Elizabeth.
Police Scotland officers arrived at the scene and found "compelling" forensic evidence which showed that Taylor was the man responsible for the crime. They found his DNA and fingerprints at the murder scene.
Fingerprint expert Karen Smith analysed fingerprints which were left in pools of blood beside Elizabeth's body. She compared the prints found at Kintail Court with Michael Taylor's fingerprints.
The expert, who works for the Scottish Police Authority, concluded that the two sets matched each other. She told prosecution lawyer David Taylor that the accused's palm prints matched ones found in blood beside the body and on a nearby kitchen cupboard.
She said: "It matched Michael Andrew Taylor."
Forensic scientist Esther Combe,36, told the court how DNA from the murder accused was found on a jumper which belonged to Elizabeth.
The clothing, which was taken from the murder scene, was analysed by Ms Combe. She concluded that it contained Mr Taylor's DNA.
The court heard how DNA is the scientific representation of a person's unique genetic profile. She added: "Mr Taylor's DNA was present on the jumper."
Police also discovered that Taylor had made a confession to other people about attacking Elizabeth. Witness Vincent Lyle told the court that Taylor had made an incriminating admission to him about his role in Elizabeth's death.
During evidence in the case, Mr Lyle said that Taylor had told him: "I didn't mean to kill her. I only punched her once."
Police also found that Taylor had made similar admissions to others. Officers gathered enough evidence to arrest Taylor on April 5 last year.
In his closing speech, prosecution lawyer David Taylor urged jurors to convict the accused of murder.
He added: "When you look at the whole evidence – the CCTV, the footwear, the fingerprints, the DNA and the confessions made by Michael Taylor – you will be left in no doubt at all who is responsible for the death of Elizabeth Muir.
"I would suggest to you ladies and gentlemen of the jury, that when you consider your verdict, you will reach the inevitable conclusion that Michael Taylor is guilty of murder."
Jurors agreed and returned a guilty verdict on their second day of deliberations. On Tuesday, the advocate depute revealed that Taylor had previous convictions for road traffic offences, public indecency and a racially aggravated breach of the peace.
Taylor's advocate Shelagh McCall told judge O'Grady that she would address the court on her client's behalf at the sentencing hearing next month. Taylor was then remanded in custody.
He will be sentenced at the High Court in Edinburgh on June 16 2017. Judge O'Grady also thanked jurors for their attention and care during the case.
He added: "It has been a difficult and anxious case."